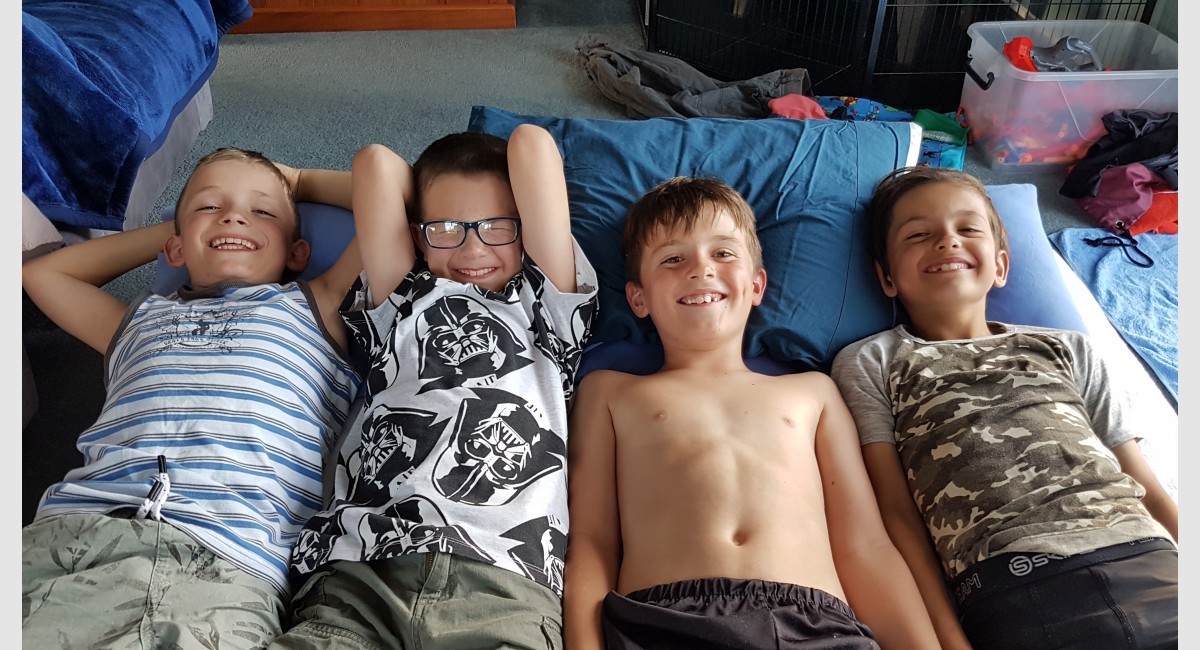 A childhood cancer diagnosis affects the whole family. We still don't understand or appreciate the impact of Rory's first cancer diagnosis on Sam. Siblings are often overlooked, they report feeling lonely and anxious. Their lives are turned upside down, they spend a lot of time at hospitals and they are exposed to the suffering of their brother or sister. When Rory had a CT at Starship a couple of weeks ago Colt commented he had seen the machine in use on the cartoon Doc Mcstuffins. Colt's birthday party/sleepover was postponed this year as Rory was neutropenic which was why it was nice for Colt to have his closest friends Neo, Cameron and Adam over to stay last night. Nine year old boys are loud, boisterous and find nothing funnier than explosive smelly farts. After dinner I left Sean in charge.
Unbelievably it appears Rory has caught a cold. He has a runny nose and a dry cough. They will not operate if Rory is unwell so we have 10 days for it to clear up. On Friday Rory had a CT angiogram of his lower legs in preparation for the surgery. The doctors need detailed pictures of the blood vessels in his legs for the reconstruction of Rory's lower jaw. A power port was put in for the contrast dye but it wasn't flowing fast enough so Rory needed to have an IV line inserted as well. Two jabs when only one was required. His platelets are increasing but his haemoglobin is still low and will need to increase prior to surgery.
We made a list of the things we wanted to do while we are home and we are ticking off a few each day; Christmas with the family, walking Te Henui walkway, swimming at the beach, visiting the Circus exhibit at Pukeariki and Colt's birthday sleepover. We have a week to cram in the rest.
Thank you to neighbours Brian and Christine for the lotto ticket and our good friend Shelley for the home made natural pamper products for mum.