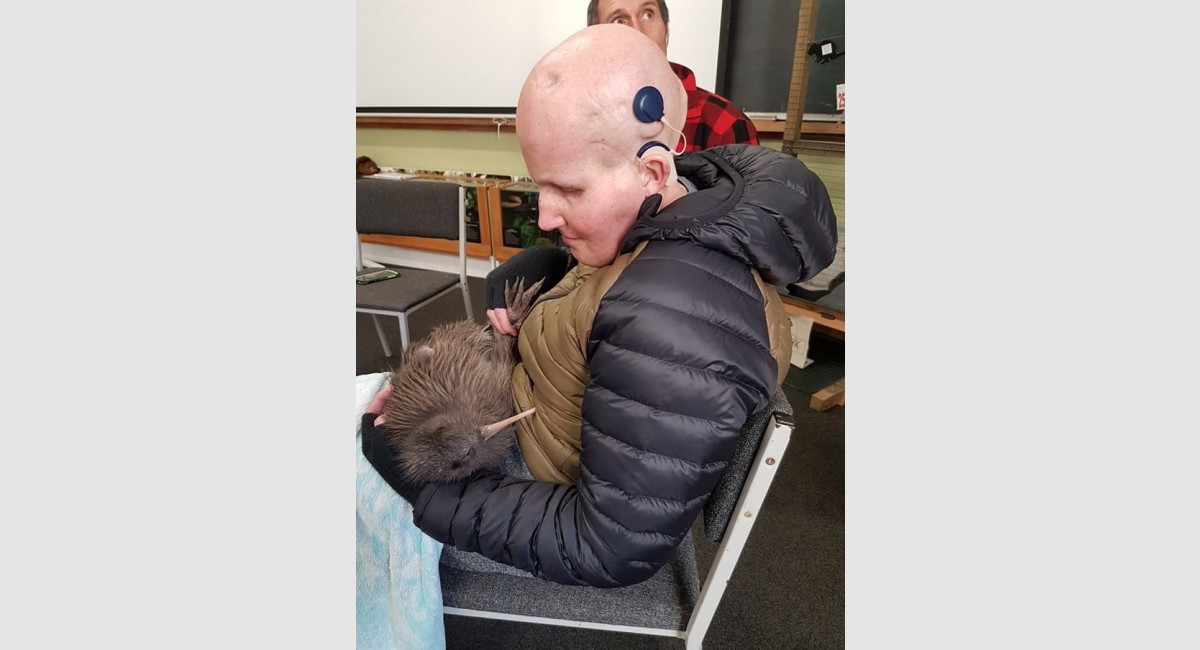 In Taranaki we have Western Brown Kiwi. Historically they were widespread across our region but loss of habitat and death from predators resulted in a major decline. Only isolated pockets remain. We are fortunate to have community groups working hard to protect remaining populations; Taranaki Kiwi Trust, Experience Purangi, Rotokare Scenic Reserve Trust, Tiaki Te Mauri O Parininihi Trust, South Taranaki Forest and Bird and Taranaki Mounga Project. This weekend a unique and special opportunity was offered to Rory. 10 juvenile kiwi are being translocated from the fenced sanctuary at Rotokare into a protected forest called the Totara Block at Mangamingi. Rory was offered the opportunity to name one of these kiwi. Yesterday afternoon we drove to Rotokare where the juvenile kiwi were being caught for release today. We were able to watch while the bird was weighed and measured, and a microchip inserted. This was done with a needle. We joked this entitled the kiwi to a black Bead of Courage for his jab. The bird is a good-sized male and feisty, snapping its bill in protest. Rory was able to hold the kiwi while Simon and Fiona changed its transmitter. It was a magical moment. Rory has named him The Hulk. Rory has always found inspiration in superheroes. Green is his favourite colour. When he got a tattoo for his 16th birthday it was The Hulk he wanted. The Hulk symbolises strength, stamina and the ability to heal Rory has shown through treatment for cancer twice in his short life. We hope by giving the kiwi this name he will have ability to survive and thrive no matter what he encounters in life.
Thank you to Matt and South Taranaki Forest and Bird, Simon and Fiona and Rotokare Scenic Trust for this wonderful opportunity.
Unfortunately we couldn't be in two places at once so we missed Sam's first football game of the season. He is playing in the Premier team for Inglewood AFC. They won 3-2 vs New Plymouth Rangers AFC and Sam scored an awesome goal.
Thank you to our friend Janeen for the grocery voucher and treats. It was a lovely surprise.