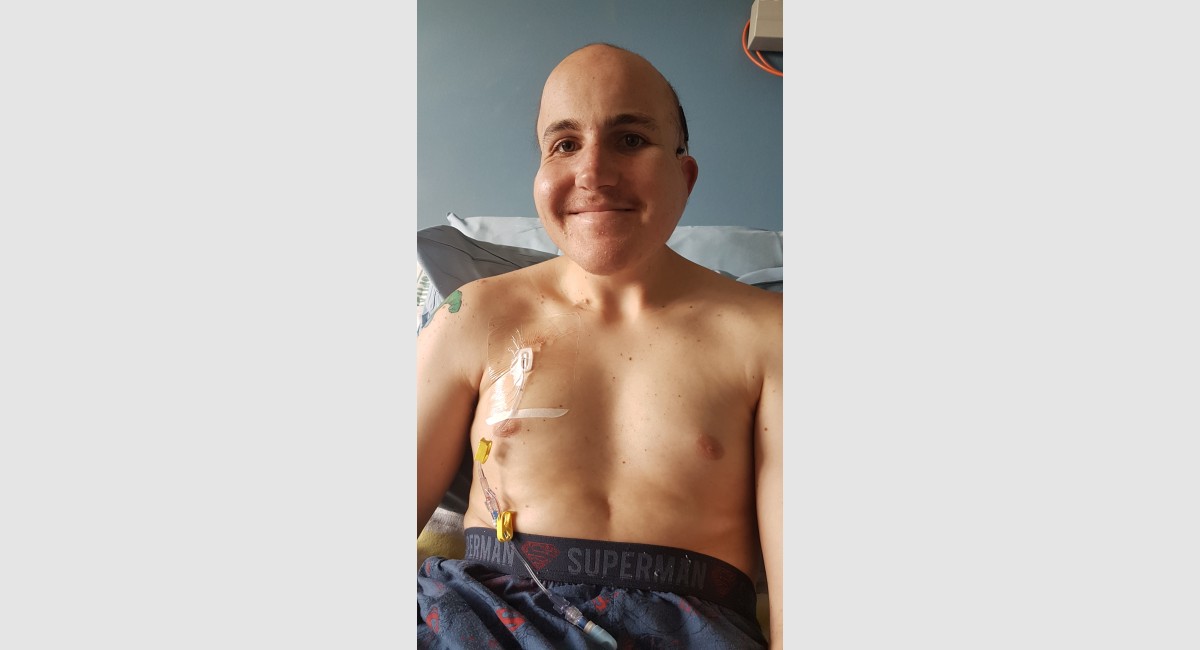 Happy Birthday Nana xox
Rory and I were ready to return to Starship. While being home and watching Rory recover is wonderful each day gives the cancer an opportunity to grow and spread. We needed to be back in the hospital so Rory could receive the medication which at this point is our only weapon in the fight for his life. A blood test on Tuesday gave the green light for chemo cycle 2. Unfortunately, it wasn't easy to get to Auckland. We were due to fly from New Plymouth airport Wednesday morning but strong wind resulted in the cancellation of a lot of flights. We weren't the only ones scrambling for options. We had to get in the car and drive. It felt like a long way to get here but it meant Rory was able to be admitted last night, albeit late. He was started on the fluids he needs prior to delivery of the chemo this morning. Watching Nurse Zoe access his port was impressive. A one-inch needle is pushed into his chest to connect with the internal button. Rory says it was a quick sharp pain – yeah right!
In the couple of days before we left Rory enjoyed spending time at Inglewood High with Kyla (Resource Teacher for the Deaf) and Teacher Aide Mrs Hanrahan working on his tech project. We caught up on the news with a visit from our good friends Shelley, Neo and Amaia. I called in to the Taranaki Disability Information Centre to hire a Transit wheelchair. It is light weight and has fatter tyres. This will make it easier to keep Rory mobile when he cannot manage to walk.