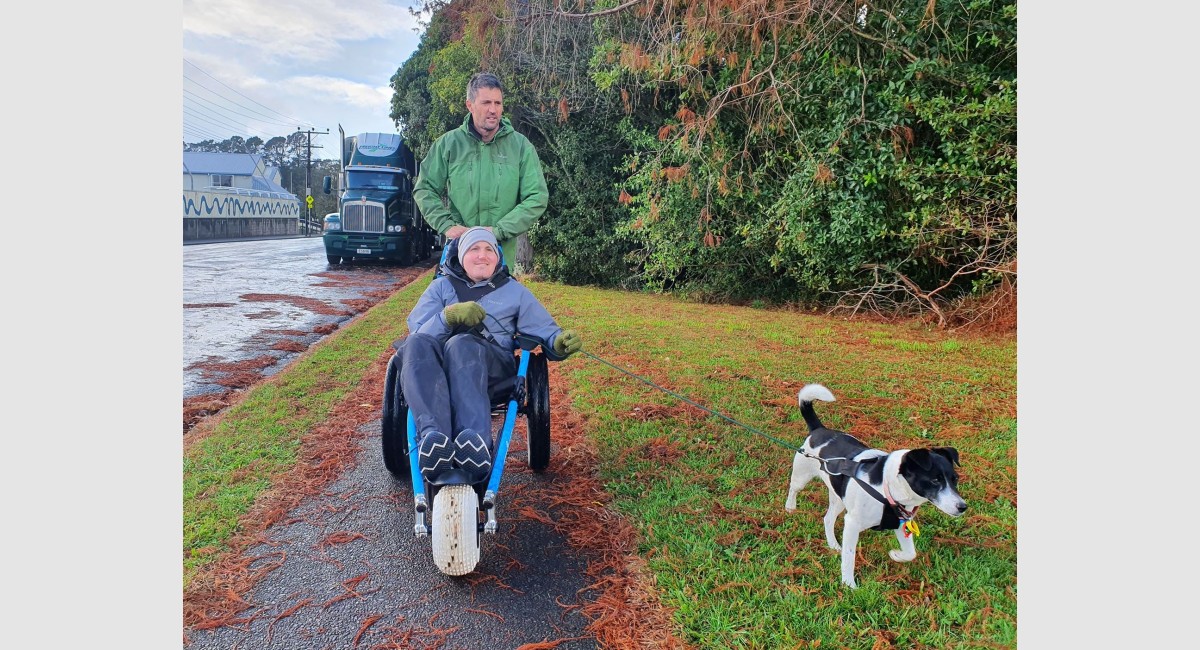 We are home. 41 weeks after Sam discovered a lump on the side of Rory's face he has finished treatment for osteosarcoma. It feels very surreal. Did the previous 9.5 months exist or was it a very bad dream? There is evidence of its reality scattered around our home; ramps and a walker, medication, the bath lifter, face masks, gloves and hand sanitiser. Rory has earnt 404 Beads of Courage, including a purple heart which he will be presented with by our new CCF Family Support Co-ordinator for Taranaki. It has been an incredible journey.
Rory's methotrexate level at 2am Saturday was 0.09. His level was annoyingly still 0.09 at 11.30am in spite of another four litres of IV fluids! The target was 0.05! As it was Rory's final dose of methotrexate the doctors decided to discharge him at 12.45pm. We had to ensure he had a high fluid intake and give him oral leucovorin six-hourly for 24 hours. Sean was with Rory when he quietly left Ward 27B (hopefully) for the last time. Yesterday afternoon we left RM House and Auckland in pretty much the same way, quietly. It felt very much like an anti-climax after everything Rory and our family has been through. In some of the large children's cancer treatment centres overseas there are End of Treatment Bells. Ringing the bell is a huge milestone. It means the children have finished their treatment and are ready to get on with life. It is not just a bell, it is a symbol of hope. The words on every bell read "Ring this bell three times well, its toll to clearly say, my treatment's done, this course is run and I am on my way".
Thank you to our neighbors Bryan and Christina for the hulk masks and balloons to celebrate our homecoming.