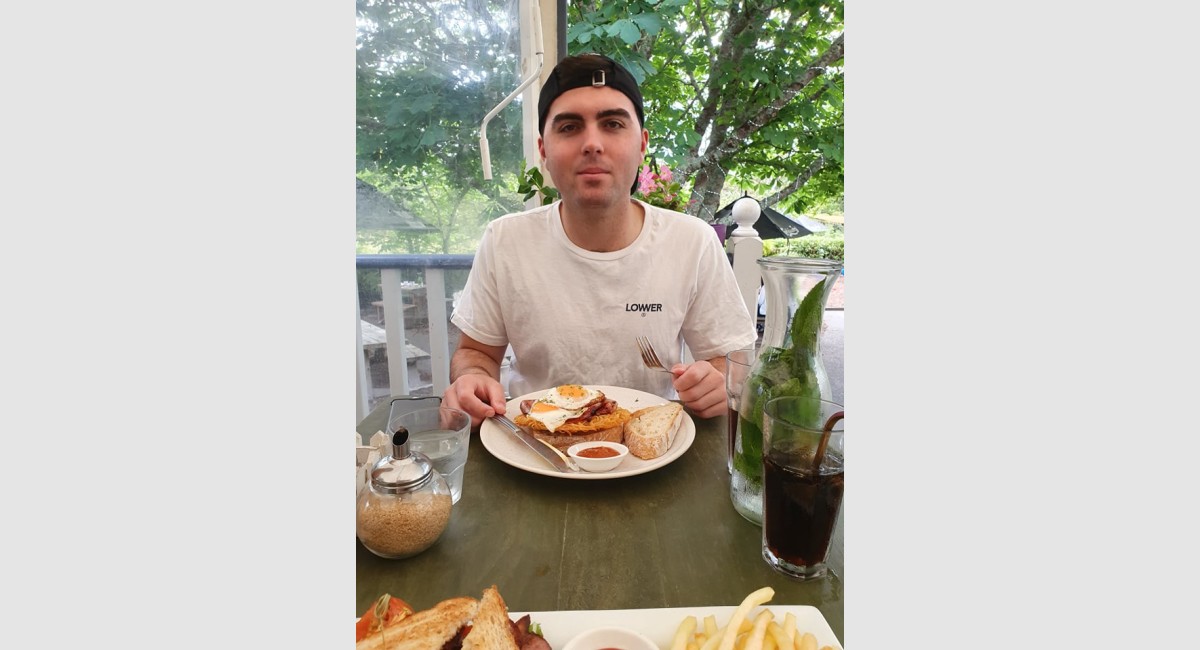 I don't write about our oldest son Sam very much because he is a young man. He is working, playing football and was living half the week at his girlfriend Cailtyn's house. Sam has become increasingly independent, wanting to make his own way in the world. Covid19 has isolated the four of us from Sam as we have been living in separate bubbles. We miss him. When a child is diagnosed with cancer the whole family is disrupted. Treatment, and the aftermath, have a major impact on how a family functions. Sam went through it all with us 11 years ago when Rory was diagnosed with brain cancer. I remember organising a session with Dr Kath for him but all they did was play pool. He was a boy of few words. He is an adult the second time around. I know he was shocked and upset when Rory was diagnosed again in September. He feels fear for Rory's life and he knows we are under pressure so keeps his thoughts and feelings to himself. His big heart is evident because he messages us and calls in for visits a lot more often. The boys in my house are very much about exerting muscle and taking the mickey out of each other. I know Sam looks at his brother and feels sad. His attitude toward Rory has softened. For the past eight months fighting cancer has consumed the four of us but Sam has also been sucked into the vortex. We are glad he has had Caitlyn for support.
Rory had a blood test at the hospital this morning. His platelets were 173. The platelets need to be 50 for the next dose of methotrexate on Monday. I was speechless and then a non-believer! Rory knocked the side of his bare foot on the walker yesterday and the small wounds bled a lot for ages. I was sure his platelets were low. I was wrong. We have the green light to return to Auckland. Rory also had an appointment with Dr Yvonne and specialised Dr Paul from Greenlane about managing his endocrine (hormonal) system. We reviewed his current medication, discussed future options once he is in remission now he is an adult and explored ways we can monitor Rory to anticipate an Addisonian crisis and try and prevent it from occurring.
We had a visit yesterday from Aliah, the Family Support worker from CCF (Child Cancer Foundation). She updated Rory's Beads of Courage and delivered the news she has resigned to take up a job with CCF in Christchurch. Thank you Aliah for all the support you have provided to families in Taranaki whose children have been diagnosed with cancer over the last two years. We really appreciate it.