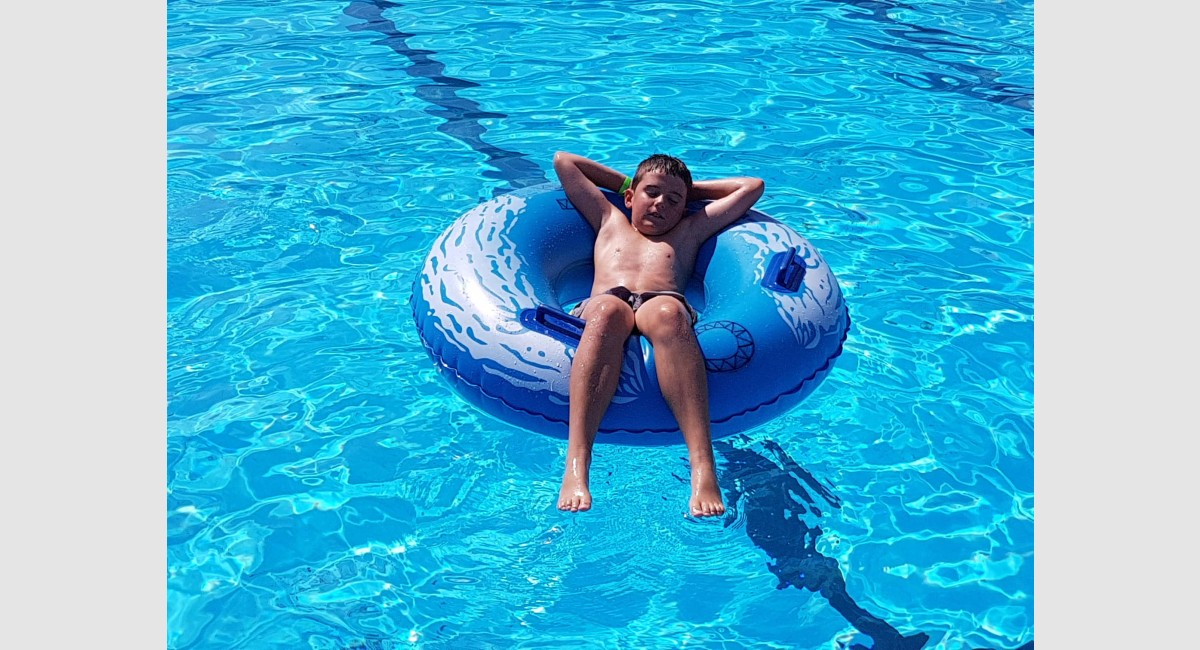 I don't mention them often but Rory's brothers are on the journey with us. Big brother Sam holds down the fort at home with his girlfriend Caitlyn. I know Sam worries about Rory and feels helpless being so far away. Colt is in the thick of it. I never thought both of Rory's brothers would see him fight cancer at a similar age. Sam was 10 when Rory battled brain cancer and Colt is now 9 while Rory battles bone cancer. Colt tends to go with the flow but sometimes there is resistance. He doesn't like it when I say we live at RM House (he will only say we are staying) and he wouldn't come into DCCM when we first saw Rory after surgery.
Colt walks many kilometres every day. He walks with one of us in the morning and the other in the afternoon. We try and find joy in every day for Colt. It is hard being away from home and spending his whole holidays at the hospital. We make an effort to discover parks and playgrounds, swim at the Parnell saltwater pools, window shop and have snacks in his favourite stores in Newmarket and Queen Street and climb Auckland's volcanoes (Mt Eden, One Tree Hill). Sean and Colt have been trialling e-scooters as a way of extending the distance we cover. They are definitely boys toys and I am not quite so keen.
Getting out and about with Colt breaks up the demands of life on the hospital ward for Sean and I. It is tough going. Yesterday Rory had the stitches in his face removed and the electrical wires for the dopplers pulled out. The antibiotics were stopped. I felt like the safety net had been pulled away. At the back of my mind is always 'what if something goes wrong?'. It was difficult for me to watch the stitches being removed from his face. Rory lay there quietly while I held his hand but it was raw and bloody. The stitches in his lip were left until this morning. I was shocked at how long the fine doppler wires were. At least a foot was inserted into his neck. One came out cleanly but the other wouldn't come all the way so they left it. Dr Ilia came. He didn't want to risk damaging the vein so snipped the wire off flush with the skin. Dr Ilia said it is one more little thing to add to all the other 'parts' Rory now has in his body. I was shocked. The last IV line was removed.
This morning Rory walked with the high frame to reception at ward 74 which was a huge achievement. He can now bear a little weight on his left leg with the moon boot on. He spent some time sitting at the window. His left leg is giving him more pain with increased use. We are using Tramadol to control it. Rory has started on exercises to strengthen and lengthen the muscles in his neck and shoulders. Yesterday he started sipping water. Some leaks out of the left side of his mouth and his tongue makes strange movements. Today he has progressed onto Fortisip drinks.
Dr Stephen has been in. We had a preliminary discussion about what is ahead. We hope the tumor pathology will be available mid next week. The Doctors have a specialist team meeting next Friday morning. What we really need are clear margins around the tumor. This indicates the surgeons have removed it all. The number and type of dead cells in the tumor will give us an indication of the effectiveness of the chemotherapy Rory has received. We hope to get a week home to bolster our reserves once Rory is discharged from Auckland Hospital before chemotherapy begins.