Clear CT and a female whirlwind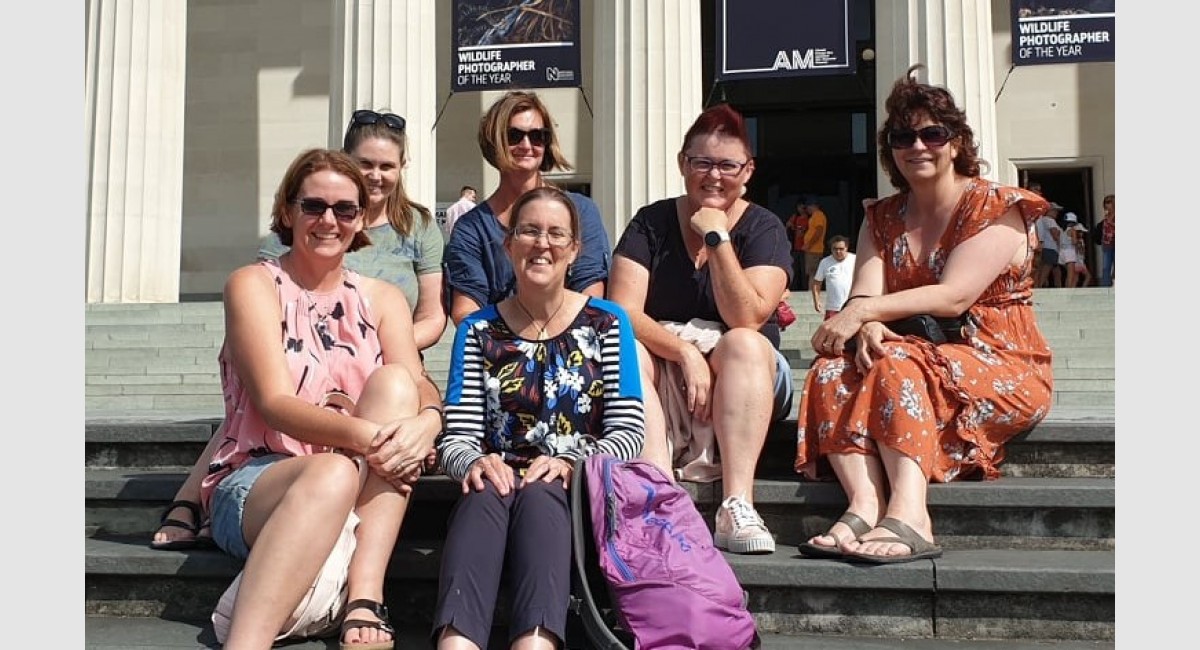 Rory's CT scan was clear of cancer or NED (no evidence of disease). From an oncology perspective it couldn't be any better and we are very relieved. Dr Nick will have to review the scan from a surgical perspective to determine the effectiveness of the reconstruction and whether any future work will be required. Today is day three in hospital. Rory patiently waits. The sleeping pills and the uridome are making the nights easier. Rory is retaining fluid (he gets weighed every day) so he has been receiving furosemide to get rid of the excess water. His methotrexate level is checked daily at 8pm. It is coming down slowly.
'The Girls' swept into Auckland like a whirlwind at lunch time yesterday. Jo, Mandy, Janine, Cindy, Darlene and I have been close friends for over 30 years, since our high school days (and for some of us even earlier). I am lucky to have a lifelong friendship with such a neat bunch of women. They were up for the Rick Astley and Aha concert. Only those who were teenagers in the 80s may remember these guys! Sean relieved me on the ward so I could join the girls for lunch at a café in Parnell. It was wonderful to be with them and to be lifted by their positive energy. On the way back we called in at Auckland Museum so I could show Mandy the wildlife photographs. Mandy has a keen eye and takes great photos. Thank you all for the time, for lunch and for the gifts you pressed into my hands. I had tears in my eyes when they left. My life is so far removed from what it was and I miss many things about it.
I also received an amazing treat on Friday afternoon. I joined a group of mums from RM House on an outing to the warehouse of fashion label Augustine by kiwi designer Kelly Coe. The warehouse was full of bold feminine clothing and we were gifted six garments each. I didn't know where to begin and was a bit overwhelmed as all the items were bright and feminine, very different from my subdued practical clothes. It was great fun. I enjoyed watching the other mothers who were outside their comfort zones. Sean also received a treat on Friday afternoon, a massage at RM House. It is wonderful having the pull-down beds in the ward rooms but they aren't very big and some of them have seen better days so you develop kinks and aches. It was great for Sean to have these kneaded out.
Thanks Lyn for calling in on your morning exercise circuit through Auckland Domain so we could catch up on the news.