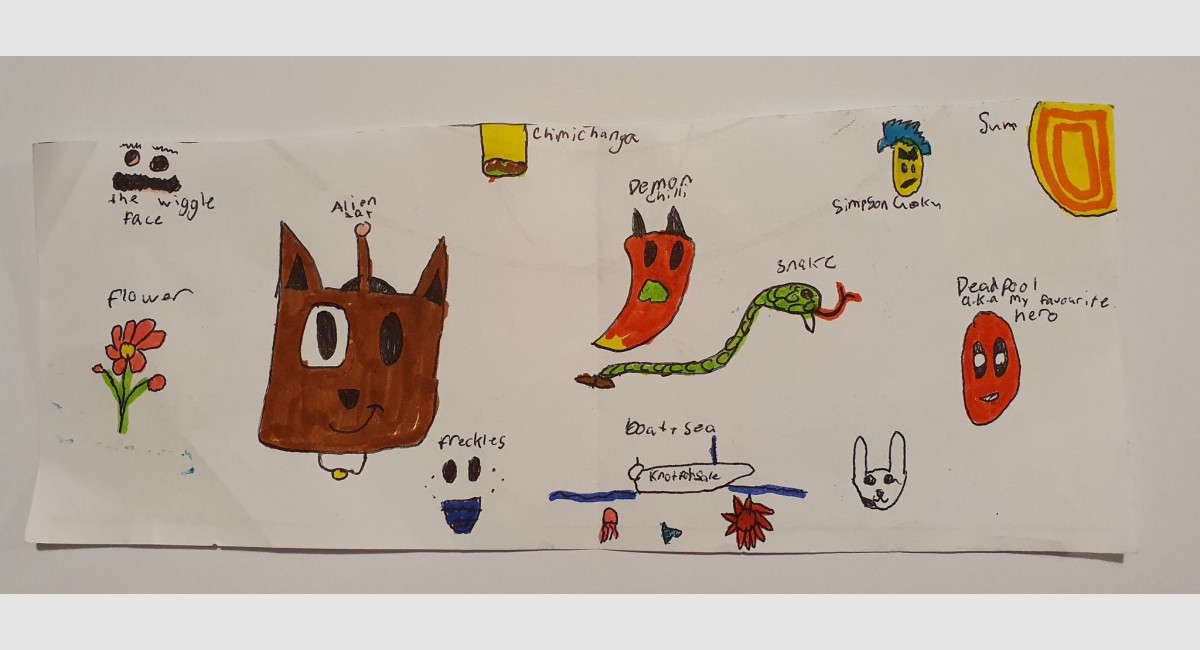 There is a big age gap between the older boys and Colt. When Colt was born Sam was 11 and Rory nearly 9. Having Colt wasn't a decision we made lightly. Rory was a difficult baby. He was hard to settle, fed constantly and didn't want anyone but mum. I suffered from post-natal depression which went undiagnosed so there was never any thought of a third child. When Rory went into remission for brain cancer at the end of 2009 his neurosurgeon told me to 'let him go'. To let him be free to be a 'normal' 7 year old boy. After holding him so close for the nine months of intensive treatment it wasn't an easy thing to do. I was so afraid but I opened my arms. When I did I found an emptiness in myself. It also felt like there was a hollow space in our family. It was then I felt like I needed another baby. We had been through nine months of hell and our lives were in tatters, it didn't make any sense. We had no idea what was ahead, or what our new normal would look like. To help make a decision I sat down with Dr Kath with my pros and cons list. In the end I followed my heart not my head. Sean thought I was mad and he needed some convincing. I fell pregnant quickly and Colt was born at the end of 2010. Colt taught me wonderful things can happen from second chances. In many ways Colt healed us all. He was everyone's baby. We all felt joy from having him in our lives. He gave us an alternative focus and a different lens through which to view the world. I never thought Colt would go through the same experience with Rory which Sam had. When Rory was diagnosed with cancer for a second time it was Colt by his side with Sean and I. At almost 10 Colt is still Sean and I's baby, even though the experiences of the last year have made him more mature in all sorts of ways. He is Sam's mini-me and he is Rory's closest companion and biggest nemesis. I can't imagine our lives without him.
Things have stalled for Rory this week. Physio Carla couldn't help because Rory's ankle injury needs to be assessed by a specialist. We went to our GP Dr Morrison who examined Rory, reviewed the radiologist report and referred him for an assessment with an orthopaedic surgeon. Who knows how long we will have to wait for this. Plastic surgeon Dr Ilia at Auckland Hospital also reviewed the x-ray. He said the tiny piece of bone which has separated is not consistent with the reconstructive surgery from January. He has loaded the CT scan of Rory's leg taken prior to surgery into our system to aid decision making. As a result Rory remains in the moon boot and spends most of his days either sitting in the wheelchair or on the couch. Funnily he has been in the same pair of pants all week. There is only one pair which zip up to the knee as the moon boot massive and will not fit under anything else. All week while shuffling around the house Rory has complained of pain in his left knee but this evening the pain is more severe in his left ankle. The swelling has gone down but there is some residual bruising. Rory enjoyed his day with Rob this week although Riding for Disabled was cancelled again due to the wet weather. Unfortunately Natasha was not available on Wednesday so he was stuck with me. Rory enjoys attending the gym sessions with Dane. Our good friend Erica is now working out at the same time and cheerleading him on. Sean took the boys to Jiu jitsu but he and Rory were the walking wounded so it was a bit of a disaster. This week we have increased the amount of time Rory is attending Inglewood High. On Thursday and Friday he stayed for Period 3, until 12.30pm and he has coped very well.
Thank you to Auntie Mary for the card and medal for Rory.