Frowning makes me happy, can't you tell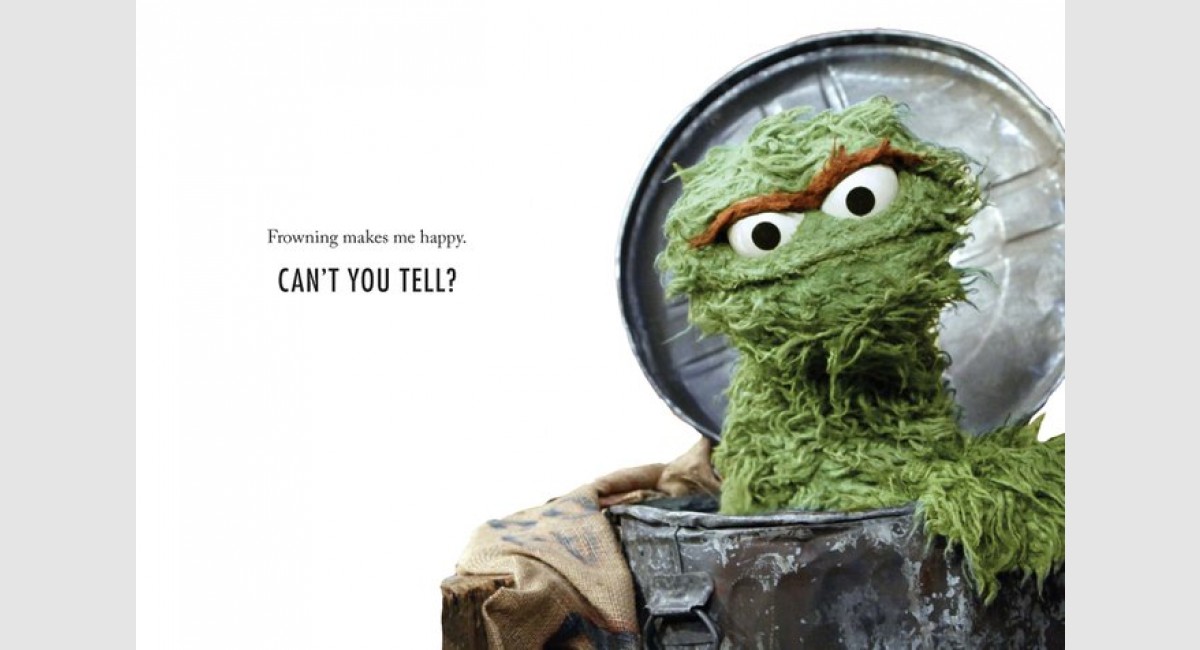 Frowning makes me happy, can't you tell.
Too often Rory's default setting at home is grumpy. We liken him to Oscar the Grouch from Sesame Street or Waldorf and Statler from the Muppets. He can be negative, cranky and irritable. We manage Rory's life to ensure it includes exercise, a good night's sleep and a balanced diet. With the doctors we manage his hormone levels and with the help of companions he is active in the community. These tools help shift Rory to a positive mindset. In spite of this there are times when he feels darkness within as a result of cancer. We forget that feeling bad is one of the mix of emotions we feel with any kind of loss and Rory has lost so much. While he rarely complains as time passes his body and brain will not do what he wants them to do and what he needs them to do. Cancer has stolen his abilities and I can't imagine what it must be like, or how it must feel, to live with the impairments he has. It regularly breaks my heart to see him next to his brothers and his peers. I feel powerless as I cannot give him back what he has lost. I can only walk alongside him to ensure he has quality of life and so he is not alone. Being Oscar the Grouch on occasion is completely justified.
It has been a week of celebrations. I was lucky to spend my birthday day in the field possum monitoring with Catherine from our Environment Services team. Today I enjoyed brunch with the Girls. Three of us have birthdays close together - Happy Birthday Janine and Mands. Happy Birthday also to Grannie Gardiner.
Rory had an appointment with our GP. He has lesions on his hand and one on his upper arm. The ones on his hand are spreading and the one on his upper arm makes me a bit nervous. I hope there is a simple cause and they can be easily treated.
Happy Anniversary Sean, you have managed to survive 23 years in partnership with me!