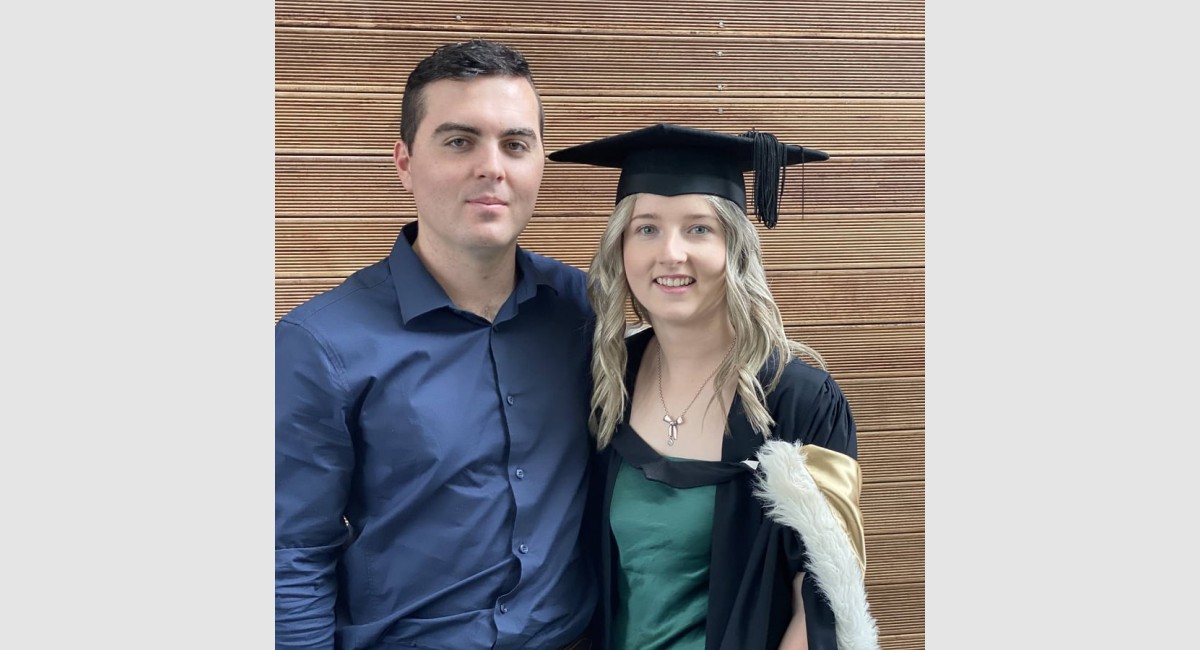 My life is full of good blokes; Sean, my sons, my dad, my best friend, my brother and my managers. There is no shortage of testosterone, sport and fitness, action films, gross conversation, camo, black and blue. Most of the time I am comfortable with this and I am up for the challenge. Occasionally I wonder what it would have been like if I had had a daughter. I miss 'girly' stuff and being free to be a girly girl (I'm being totally sexist here). Luckily as Sam has grown up he has brought a little bit of girly to our lives. His girlfriend Caitlyn has fitted into our family. She has added weight to my side of the scales with her caring manner, femininity and Netflix recommendations. I am also impressed by her work ethic and desire to achieve. This weekend Caitlyn was awarded her Bachelor of Accounting degree. Congratulations Caitlyn, we are proud of you.
This morning Rory and I are at the Children's Ward 2B. Rory needed his monthly blood test, IV Pentamidine and port flush. He is sitting on the bed wearing a moon boot on his left leg. The Radiologist report says he may have an avulsion fracture, which is when a tendon or ligament that is attached to the bone pulls a piece of fractured bone off. It is a tiny piece but his ankle needed to be immobilised. After we have finished at the Children's Ward we are going to an appointment with Physio Carla to discuss what to do now. I am hoping his ankle can be strapped. Rory still has discomfort in his knee joint and bruising on the inside of his left ankle. Mobilising around home with the moon boot is more difficult for him as it is heavy and makes him lop sided. Outside of the house he is back in the wheelchair. It is an annoying inconvenient set-back in his physical recovery. Dane has modified Rory's work out at the gym to focus on core and upper body exercises until the issues with his left leg are sorted.
Thank you to our good friend Shelley for the face masks she sewed for us.