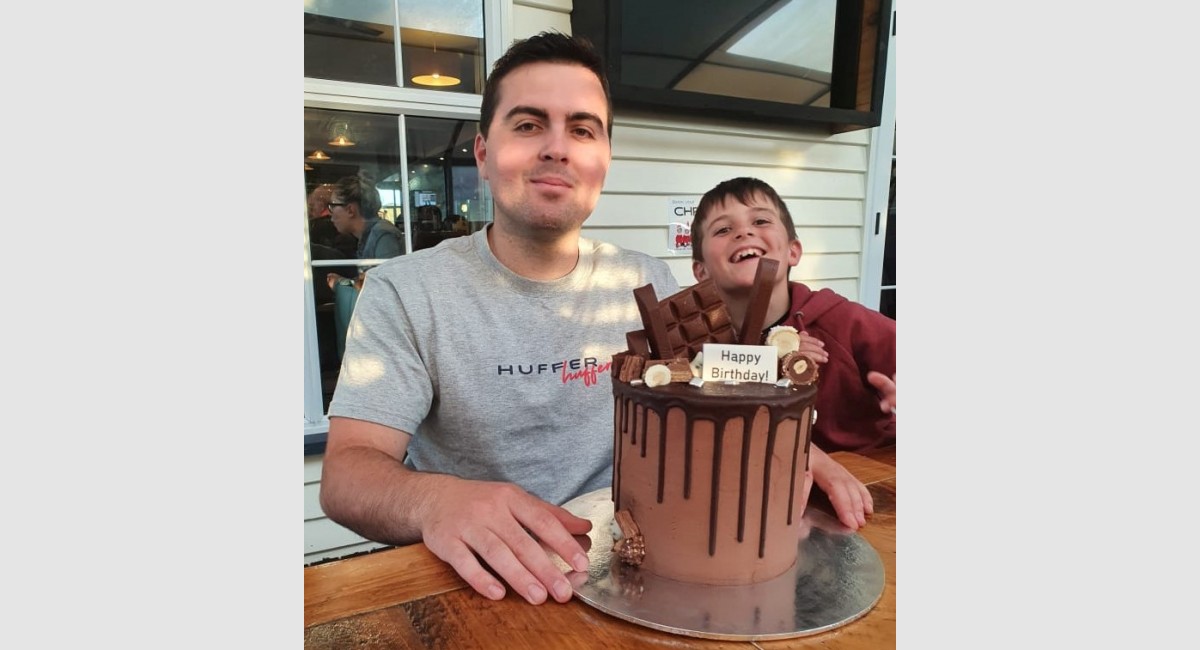 Sam was born four weeks early. My waters broke after breakfast in the lounge of the DOC house in Kerikeri where we were living. Sean was away hunting wild deer in Russell Forest. He had to make a mad dash home to take me to Whangarei Hospital where Sam was born. Sam spent 10 days in SCBU (Special Care Baby Unit) before he was allowed to come home. Fast forward two decades and this week Sam turned 21. Time moves slowly but passes quickly. Happy 21st Birthday Sam. We love you to the moon and back.
The final week of the year at Inglewood High School is activities week. Rory has been out every day with Te Awhinatia students. I accompanied them on Monday to Tawhiti Museum. Rory and I made pit stops at the Cheese Factory in Eltham, the Sourdough Company in Stratford and the Hospice shop in Hawera. Jonny accompanied Rory to the Aquatic Centre in New Plymouth on Tuesday and Natasha visited the Pioneer Village with him on Wednesday. Rory ate jaffas at Croods 2 at the movies on Thursday and on Friday there was a BBQ lunch for students, staff and families. They also farewelled Mrs T the longest serving Teacher Aide at Inglewood High who has made a difference in the life of many special students.
Rory had his final appointment with Paediatric Endocrinologist Dr Yvonne on Friday. Dr Yvonne has been our primary contact at Taranaki Base Hospital for 10 years. She is an excellent doctor; thorough, open minded, patient and compassionate. She has been a fantastic advocate for Rory's health needs. She has been my go-to (and safety net) locally, especially during unusual and emergency situations. Her input into Rory's life has been invaluable. As Rory is 18 years old she has to hand him off to a doctor who works in adult services. I cried as I hugged her thank you and goodbye. It is both sad and scary. We must now establish a relationship with the new doctor. It is essential for us to have an anchor inside the hospital system. I can only hope the new doctor is as incredible as Dr Yvonne.
The feeling of Christmas is in the air. This morning we celebrated with the families who form the Taranaki branch of the Child Cancer Foundation. I helped organise the event which was held at Stony Oaks wildlife park. The children loved being up close with the animals. Santa arrived on his Harley to deliver the presents, there was a fish and chip lunch from Oscars cafe and this was topped off by a sweet treat from the Mr Kool ice cream truck. After stressing all week about the weather Inglewood turned on a warm sunny day. We picked up and decorated our Christmas tree this afternoon. Thank you to Linda, our CCF Family Support Co-ordinator, for the Christmas hamper.