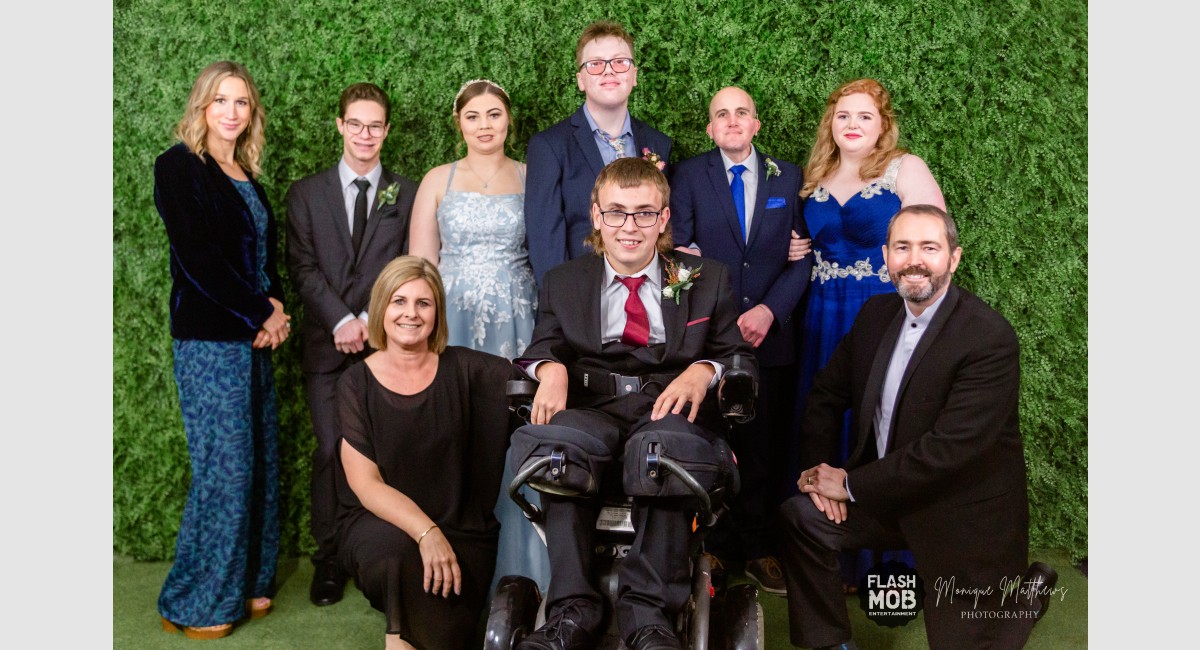 'Humans are social beings, and we are happier, and better, when connected to others' Paul Bloom
Social isolation means having little to no social contact and few people to interact with regularly. An absence of relationships is associated with poor health status and survival outcomes among the general population and patients with serious medical conditions. Childhood cancer survivors report having fewer friends, difficulties forming close friendships and a lower likelihood of spending leisure time with friends. Survivors are older when they have their first boyfriend or girlfriend and they are less likely to marry compared to siblings and national averages. As they grow into young adults their relationships with family and friends are complicated by disruptions in psychological developmental, chronic medical conditions and delays in achieving independence. Those with central nervous system tumours and/or treated with cranial radiation are most at risk. Rory is in both these categories. He has had very few friends over the last 12 years. He is different and it has become more noticeable as he has grown up and life has increased in pace and complexity. Since completing treatment he has found his place in Te Awhinatia, the Learning Centre at Inglewood High. The senior students have become comfortable with each other and formed friendships. It was heart warming to see them together on the night of the ball. Rory will miss them when he leaves school and I will be encouraging him to keep in touch.
Rory only managed one day at school this week. On Monday he had his second Covid19 vaccination. He woke in the night with a sore arm and needed pain relief. The next morning he awoke feeling terrible with a bad headache. He burst into distressed tears which was very out of character. As a result he spent the day on the couch. Thankfully by Wednesday he felt better so was able to undertake his favourite activities with Natasha, Peter and Rob. His beer carriers have been a big hit and have found homes with SENCO David, Dane, Rob, Uncle Guy and Grandad. On Monday afternoon Rory met with Endocrinologist Dr Sharma. We have decided to delay the adult maintenance dose of growth hormone for another year as it could increase the risk of cancer recurrence. Rory's prolactin level is still high. This is another one of the late effects of radiation to the brain. Dr Sharma will get Rory's recent CT scan reviewed for abnormalities in the pituitary gland. We will include the gland in his next CT scan in November. Rory's daily dose of thyroxine has been adjusted and we are still fine tuning his 3-monthly testosterone dose. I have had two phone calls from ACC regarding the review of Rory's claim for cerebellar ataxia as a result of brain calcification. Rory has an appointment to see Head and Neck surgeon Dr Nick in Auckland in a week.
Planning for Rory's life after school is a work in progress. We have met with Managers Jen from the Taranaki Cathedral re Rory volunteering at their Community Café on a Tuesday morning, and Doug from the Junction re volunteering on a Friday dismantling electronic items for sale. Both opportunities look promising and he will begin trials in Term 4. We also met with Tania from Deaf Aotearoa to discuss her progress on opportunities for Rory. We have had a Zoom meeting with teacher Wendy to discuss Rory's participation in her Masters research on the re-integration of childhood cancer survivors into school after treatment. This week we said goodbye to our rabbits Dave and Cosmo. They have been re-homed locally as they were digging up our lawn and Colt had lost interest in them. We have welcomed Opal, a blue and white female budgie. I can hear Rory talking to her in the kitchen and her chirping in response.
Happy 18th birthday to the lovely Amber.