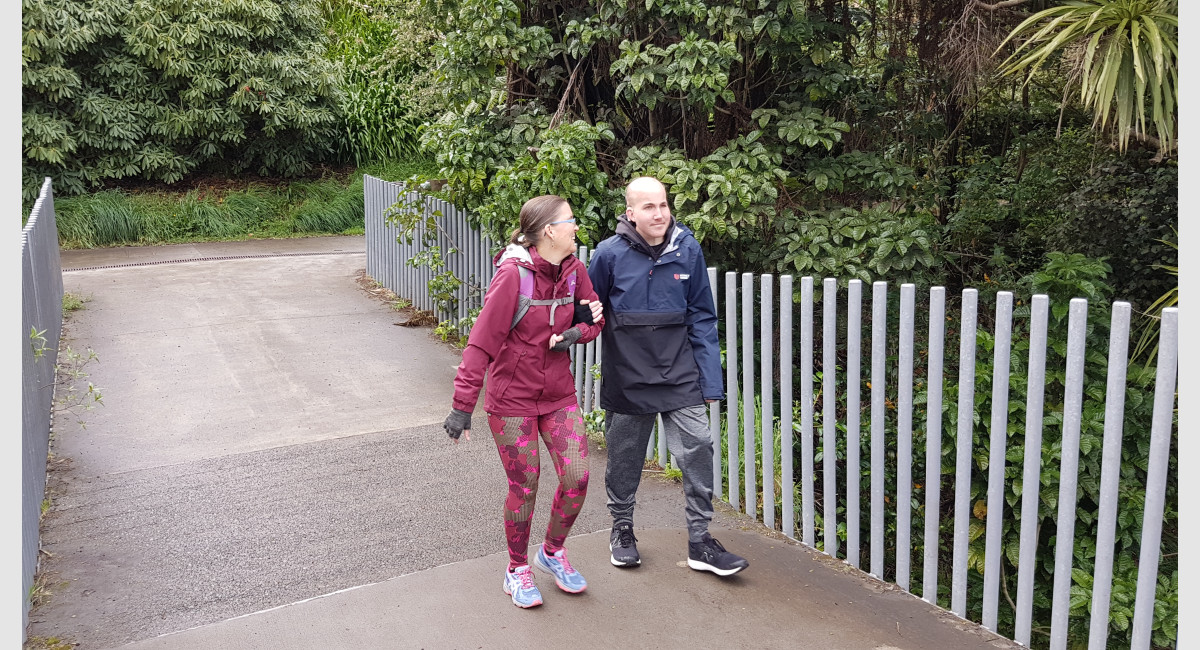 "Choose a job you love, and you will never have to work a day in your life" (Confucius).
When Sean and I met we were both working for the Department of Conservation. Sean was a goat hunter in Russell and I was a Conservation Officer in Kerikeri. It was without question we would raise our boys in the wild. Sam, Rory and Colt have tramped, hunted and volunteered in some amazing places in Aotearoa. We have bribed, cajoled, encouraged and pushed them over the years to go further than they thought they could. It is hard to put into words what it means to us to be the only ones moving through green forests, along vast beaches and following meandering rivers. You can let everything go, live in the moment and become part of the natural world. It has helped keep us whole. Now we have to scale everything back and find power in a little. This morning we walked the Te Henui and Coastal walkways in New Plymouth. Rory got out of the wheelchair and walked a lot further supported by my arm. He rode when he got tired. Even though he moans about walking I know he feels better outside.
Conscious of our approaching return to Starship we have been spending time with special people. Rory had a visit yesterday from his good friend Jeremy. Jeremy left school this year and is loving being part of the workforce. He gives Rory plenty of stick and doesn't let him shirk from giving everything a go. Sean and I spent an enjoyable evening at the annual Child Cancer Foundation Parents-only dinner. The Taranaki parents who have been on the journey are bound together. They support each other and share their wisdom. Today we celebrated Nana Honnor's birthday and Uncle Guy's purchase of his first home. Family time is more precious as our lives are going to be fragmented over the coming months and we don't know when we will get another opportunity to be together.