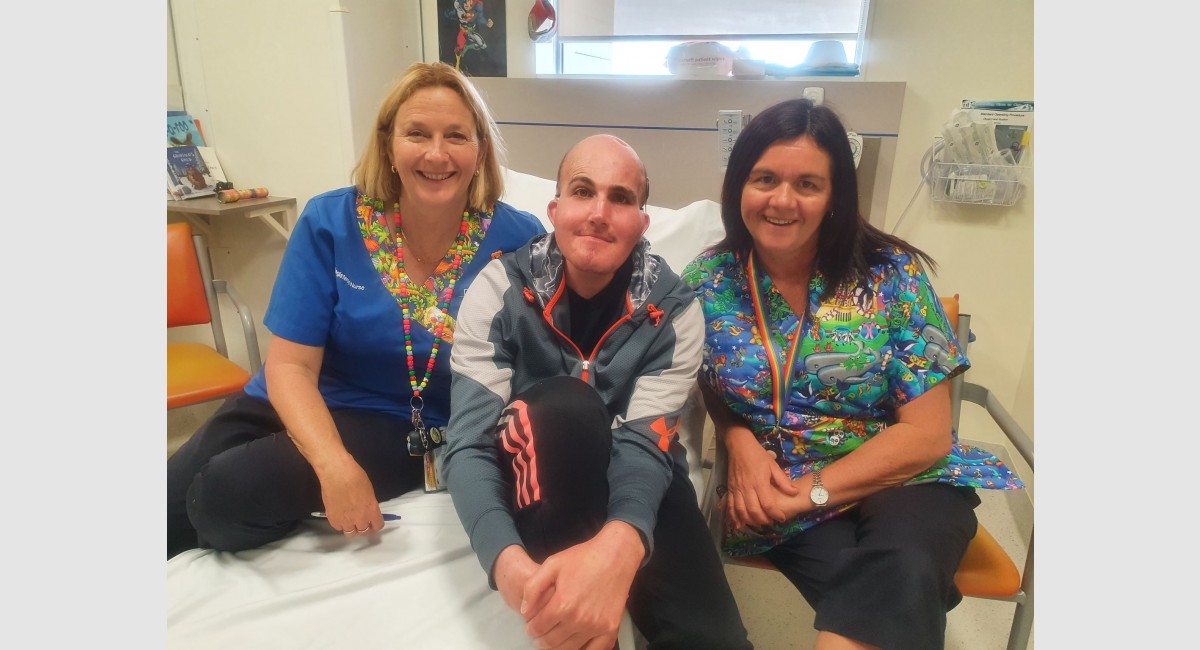 He aha te mea nui o te ao. He tāngata, he tāngata, he tāngata
What is the most important thing in the world? It is people, it is people, it is people.
For Sean and I our religion is the earth. We are passionate about the whenua (the land) and the native species which live on it. We spend our careers, and our spare time, enjoying it and working to protect it. But on a cancer journey it is about the people. Family, friends, professionals, aquaintances and strangers. They form a support structure which helps keep Rory alive. The powerful love, generosity and expertise of people helps keep our family functioning. The goal for Rory is always quality of life, and more time, as we move forward on the journey to an unknown destination. We will always be grateful to 'our' people for walking the journey with us.
Today Rory had an appointment at the Children's Ward to get his port flushed so the blood within it does not clot. We received the results of the serology blood test which checks the antibodies in Rory's body. He needs to be re-immunised against measles, mumps, rubella, tetanus, diptheria, whopping cough, polio and pneumonia as chemotherapy for osteosarcoma has wiped out his immunity to these diseases. It will take six months to achieve immunity.
Rory experienced another week of routine. He spent a day with Rob, attending Riding for the Disabled. He is becoming more confident and capable on horse Dixie. The instructors hope he will ride out of the arena up the track to the reserve this week. Companion Natasha was away on Wednesday so Rory had to spend a boring day at home with mum. He attended his gym workouts with Dane. After much teasing Caitlyn and I tried two 5.30am Team training sessions at Next Level Fitness. Friday's workout left us stiff and sore for two days, much to the boys amusement. Rory is building up stamina walking with the walker. His progress is slowed by the many stops to catch Pokemon in Pokemon Go.
My week at work disintegrated. Colt had Teachers Only Day on Tuesday so Sean and I made the most of it and took Colt and his friend Cam tramping to Parininihi Whitecliffs. We walked through the forest to Te Horo stock tunnel and rock hopped back along the beach. Cam returned the favour by taking Colt trick or treating for the first time on Saturday night. On Wednesday I only managed a few hours from home with Rory for company.
I have resurrected our old digital photo frame. We are all enjoying the reminder of the wonderful experiences we have had over the last 10 years. I had a fifth session with Psychologist Rachel. We discussed Maslow's Hierarchy of Needs. The triangle outlines what a person needs. You can use it to think about what drives and motivates you. It can change over time based on life experiences. I finished the beginners Pilates course. It was great for suppleness but not so great for calming the mind. It required concentration so I often found myself holding my breath.
Grannie and Grandad Gardiner have arrived for a visit. Grannie is staying for 12 days while Grandad works in the King Country.
Thank you to cousin Arron from the Copy Centre in New Plymouth for helping Rory make special Christmas cards for the people who have helped him during his treatment for osteosarcoma.