Its moments like these you need Minties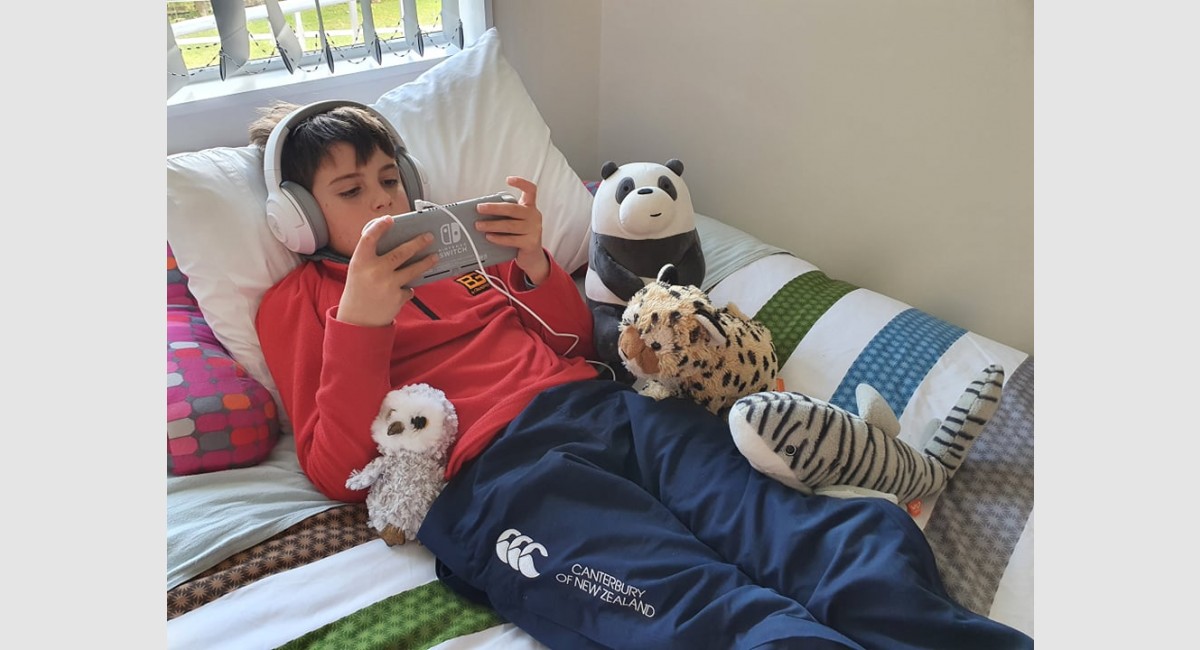 I learnt to type on a manual typewriter and played arcade games on an Atari with my friends. I listened to music on a Walkman and watched movies on VHS tapes. I didn't own a cell phone until I met Sean. When the internet arrived we used dial up to access it. Digital technology has developed at pace over the course of my life. Colt is the first generation of digital natives. Born in 2010 he is on the cusp of Generation Z or Zoomer and Generation Alpha. Generation Z are tech savy and will be the most educated in history as they are constantly learning. They need continuous stimulation, spending hours every week on a screen. For Generation Alpha AI is their reality and social media will be their dominant mode of interaction as they grow up. Parenting in the 21st century when we have different experiences and attitudes toward technology than our children is a continuous challenge.
Sean and I believe we get one precious life and we should be out there living it, not existing within a box. We set boundaries around screen time and spend a lot of time and energy defending them. Colt is happy to spend hours gaming but it is increasingly hard to get him to do chores, homework, exercise and other stuff. He loves the game Fortnite. A free survival game where 100 players fight against each other in player versus player combat to be the last one standing. It is a fast-paced, action-packed game where strategic thinking is a must in order to survive. There are an estimated 125 million players world-wide. The thing Colt loves the most about Fortnite is that he can put on a pair of headphones and play online with his friends. However, Fortnite is extremely addictive. Once the kids have access to it they want to play it all the time. It over stimulates them. You can hear Colt and his friends yelling into their microphones during game play. It also soaks up their pocket money as they buy V bucks for skins. This week we deleted Fornite off Colt's devices. We cannot handle the constant badgering for access, the disrespectful attitude it engenders or the lack of effort or enthusiasm for reality. It wasn't an easy decision to make, depriving Colt of something he enjoys and contact with his friends when many of them are playing in their spare time. We had to do it to find Colt again and dial back the stress in our household.
This week life has been getting back to 'normal'. Rory and I have experienced a few aches and pains from restarting the gym. On his day with Natasha Rory didn't make it to his first volunteer session with Hearing Dogs NZ as he felt unwell. He loved Thursday spending the morning with Peter at the Men's Shed and the afternoon with Rob doing bloke stuff. Sean spent last weekend in Tauranga for a rongoa Maori (Traditional Maori Medicine) workshop. Rory had a dental check up at the hospital and a fasting blood test to check his hormone levels. I had a conversation with Dr Nick the Head and Neck Surgeon who operated on Rory. Rory was scheduled to see him during lockdown. The bone graft at the top of Rory's jaw has settled out of place. He asked me how Rory was coping (last night he scared us by choking on a Minties lolly). The plan is to do a physical exam early in 2022 to see if it would be worth operating to improve things. It would be a significant operation to cut and reposition the graft. This is dependent on him remaining NED (no evidence of disease).
Thank you to the lovely Sam in the ES team who made us some additional funky face masks.