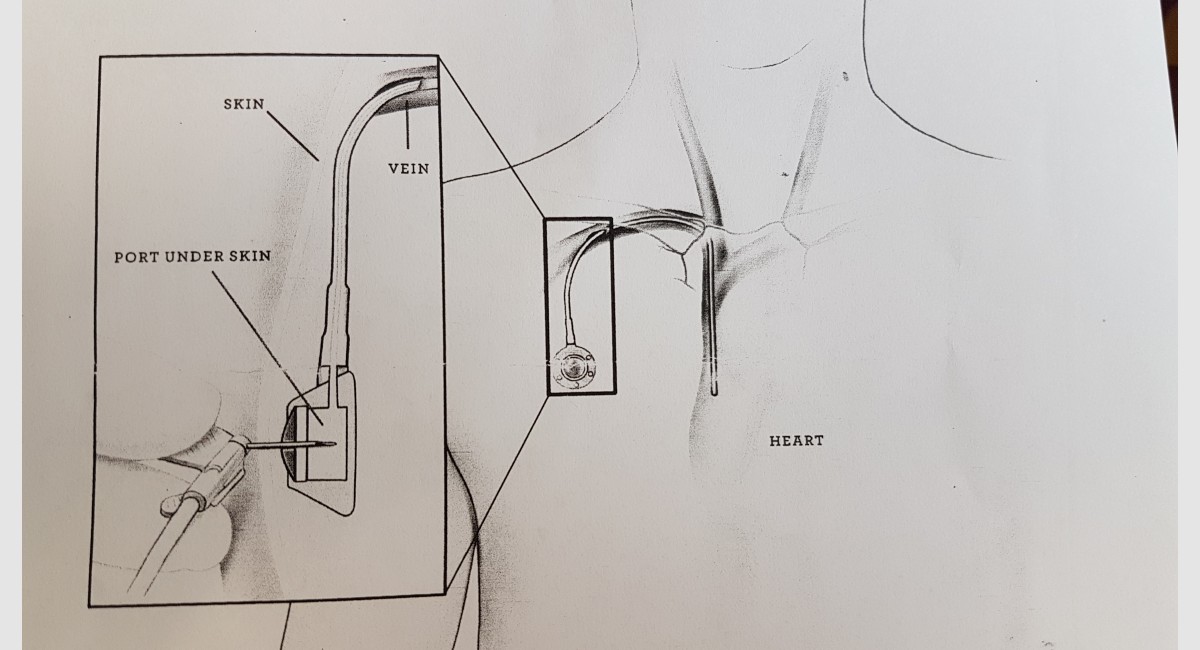 It has been two weeks since a Doctor first examined the lump on the side of Rory's face. It feels like the wheels have turned very slowly to get to this point. First we had to get a diagnosis and then there was planning before treatment can begin. There are a lot of patients in Auckland and even though Rory is classed as Acute we have to wait in the queue. Today treatment began. I had to take a few deep breaths before I walked out the door of RM House with Rory this morning.
Rory was nil by mouth for the day again. We arrived early in the morning at the Day stay clinic on Ward 27A and waited for his turn. Rory had surgery to place a port in the right hand side of his chest at 3pm. The port is a small reservoir implanted under the skin and fat on the chest. It has a thin silicon tube which is inserted into a large vein into his heart. Chemotherapy medication will be delivered directly into the port. It is safer and more efficient than IV access. Sean and I were very relieved when he was wheeled out of surgery a little late. Rory will stay the night on the ward and I will stay with him. The nurses will start fluids tonight and the first chemo medications will be given in the morning.
Precautions have tightened considerably at Starship and RM House over the school holidays because of the measles epidemic. There are no visitors. Only the primary care givers are given access. Sean and I are juggling Colt with supporting Rory. Thankfully RM House has a school holiday programme for a couple of hours in the morning and the afternoon which gives Colt somewhere to go and something to do.