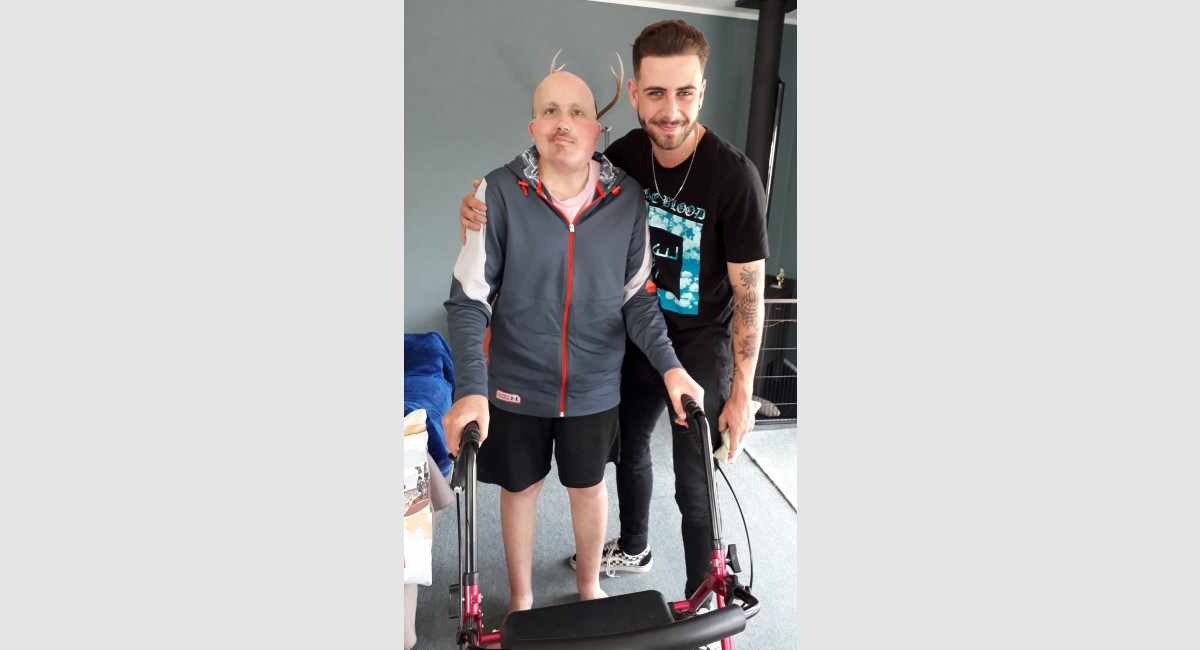 Sean and I snuck away with Grandad Gardiner to Fielding on Saturday for an errand. The two grandmothers held the reigns while we were gone. Nana Honnor took Colt and Grannie Gardiner came to our house to spend the day with Rory. It was great to have the day away but your mind is in two places at once. You can't help but look at your watch regularly monitoring how long you have been away and feel nervous about how it is all going.
We regularly get asked how Rory is within himself and I'm not completely sure. Prior to his second diagnosis with cancer in September we were grappling with a new late effect from radiation treatment for brain cancer. For 18 months Rory had been experiencing increased difficulty with his balance and walking. This is either being caused by a rare disease called Superficial Siderosis or the calcium deposits on his brain. Chemotherapy and now surgery has caused Rory to slow even further and he is tired. I think for him a lot of the time it feels like the world is on fast forward, like when we used to fast forward videos when we were kids (yes I am that old!). His ability to keep up is further complicated because even with cochlear implants hearing and understanding is a challenge. To cope Rory steps off and lives in his own version of the world. He has never been much of a talker so is quiet a lot of the time. I know he feels afraid even though it rarely shows because it comes out in the questions he asks. I think Rory is calmly waiting for things to turn the corner. I know a large part of how well he copes is because I am there. I am the rock beside him who manages everything, who makes sure he is in the best possible place and has quality of life. Quality of life is a huge consideration in every decision Sean and I make. We do not want Rory to be in pain or suffering. While there have been periods of pain, and where Rory has felt pretty bad, they have been minimal (touch wood).
Rory returned to school this morning and Colt started Inglewood Primary today as a Year 5. Rory's chemotherapy treatment plan lasts for the next 20 weeks so until the middle of June both boys are going to have a disrupted school life. We depart for Auckland tomorrow leaving Sam and Caitlyn to 'man' the fort.
Thank you to our neighbours Bryan and Christine for the lotto ticket and the donation.
Thank you to Rory's companion Jack who called in on Saturday for a catch up during his break at home from NZ Police College. Rory was stoked to see you.