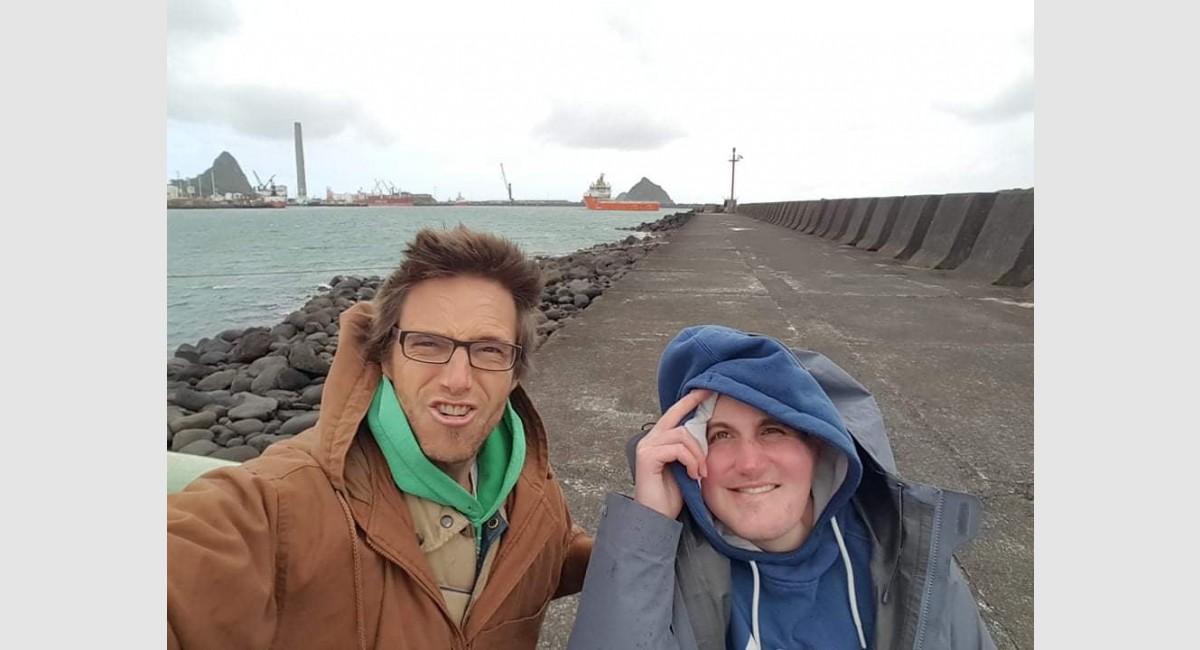 Try not to become a man of success, but rather try to become a man of value (Albert Einstein).
Rory's journey has brought men of value to our door; SENCO David, trainer Dane, Companions Jonny and Rob. Their value in Rory's life is immeasurable. The highlight of his week is spending time with them. In Rory's words ' they talk to me and don't care about what disabilities I have, they understand what teenage boys are into, they are easy to get along with, friendly and funny, they don't mummy me and treat me like I'm 18'. They provide something I cannot, and even Sean as a dad cannot. We are lucky they found their way into our lives.
Each step away from treatment Rory gets a little fitter and stronger although attacks of overwhelming fatigue occur if we push him too hard or for too long. Last Sunday we walked the beach at low tide from Mokau to Awakino. Rory used his walker for the first time, managing 1/3 of the trip in both directions. The rest of the time he was pushed in the Hippocampe by Sean. I would like to know what passersby were thinking when they saw me making my way along with the walker (which isn't as easy to push as it looks on soft sloping sand).
The biggest change in our household this week was my return to work at Taranaki Regional Council (TRC) as an Environment Services Officer. I am working two days a week, part-time. I have not worked outside the home since December 2019. TRC, and my Manager Steve, held a job for me for almost 10 months and left it up to me to return when I was able. This week life finally felt stable enough for me to dip my toes in the water. You wouldn't think two days out of the house would have much of an impact but it did. Those two days were manic and have made the week pretty full on. Hopefully with repetition we will all adjust to the new normal. My life still revolves around Rory's needs; medical appointments, therapy, fatigue and illness. It is very early days in his recovery.
Congratulations to Sam this week for signing an apprenticeship with Hanover Plumbing and Gas in New Plymouth. We are very proud of you.