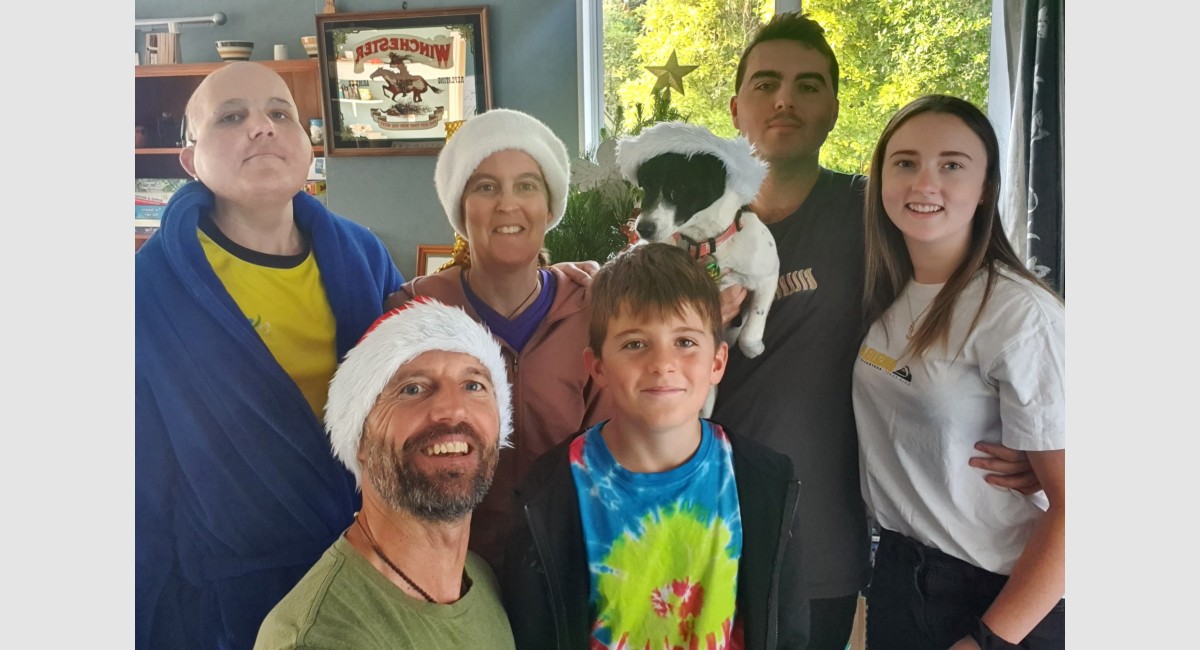 To the families not as lucky as ourselves who are spending the day in hospital in Aotearoa, to the Doctors and Nurses who work so hard to keep our children alive, to everyone at Ronald McDonald House our home away from home, our family, friends and the wonderfully generous people who have supported Rory and our family as he battles cancer for a second time - we wish you Merry Christmas, send our love and hope you have had a special day xox
Rory and I returned to the Children's Ward this morning. We left Sean in charge of the chaos at home. He was being ably assisted by Grannie and Grandad Gardiner who arrived from Gore yesterday afternoon. Rory had a blood test. He is no longer neutropenic so the antibiotic was stopped which was just as well as it has upset his digestive system. His platelets are still low in spite of the transfusion so he is having regular nose bleeds.
Christmas lunch was at our place with both sets of grandparents (Nana and Poppa Honnor, Grannie and Grandad Gardiner), Uncle Guy, cousins Ethan and Corbyn, great Auntie Olwyn and cousin Diana and John all the way from Dunedin. We are very thankful everyone was together under one roof. The house was humming with activity and there was delicious food on the table.
Thank-you Santa for the present on the Children's Ward, our neighbours Brian and Christine for the lovely card and hamper, and John and Diana for joining us for lunch and spoiling the boys.