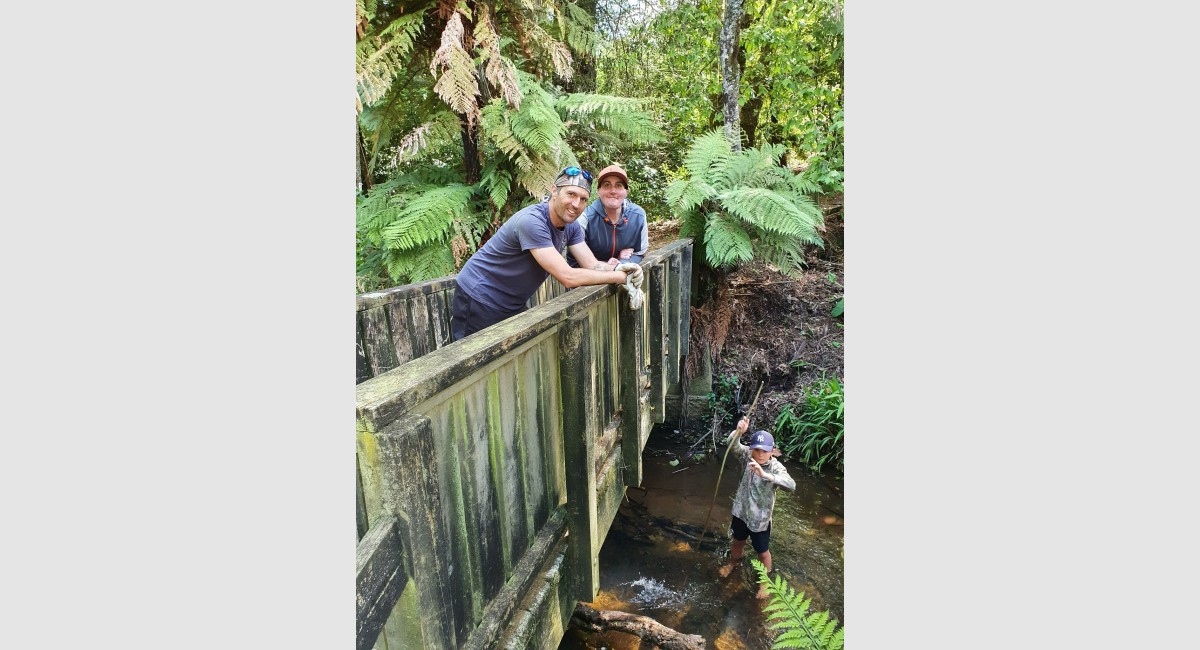 Rory is mentally strong. He has always been this way. As a baby he refused to be 'left' at creche without mum until he was almost a year old. He ate and slept on his terms, no matter how hard I tried to get him into a routine. His mental strength saw him through two lots cancer treatment and helped him accept the significant disabilities in between. Rory doesn't waste time feeling sorry for himself. He accepts change and focuses on what is in his power. He is willing to take risks and does not give up after the first failure. I am also mentally strong which makes for a clash of wills as Rory recovers. This week he choked on some sushi while out with Jonny, which required emergency first aid. Then had a fall in the lounge while reaching for the laundry basket and has a decent bruise. He sees any precautions as a threat to his growing independence. He keeps telling me he can do things and is not a baby. I try and explain to him that taking small bites and cutting up his food, and using the walker and rails, is to prevent a serious accident but as a typical teenager he doesn't want any restrictions. Four months after the end of treatment my life continues to revolve around Rory. It is a strange situation for both of us. When Sam was Rory's age he was largely independent. He was working, driving and had a girlfriend. I was working 4 days per week. Rory has not met any of the 'usual' milestones. I have only been able to return to work 2 days per week and it is precarious. The rest of my time is spent caring for Rory and handling his medical and educational needs. I am effectively his manager. When I became a mother I made a subconscious decision this would be the most important role in my life. My mother was always there for Guy and I, and Grannie Gardiner was the rock in Sean and Teri's life. I wanted to be the same. With the high demands of Rory I have to make sure I am there for Sam and Colt as well. They are just as important and I love them all equally. This resulted in me responding to the most unusual request I have had from one of the boys this week. Sam rang me from Rotorua. He is there with Caitlyn's family for her brother Jade's birthday. Unfortunately Jade's girlfriend had to stay behind as she had one more practical treatment exam to complete for her beauty therapy course at polytech. She had no one to act as her client for the treatment so Sam asked would I be willing to go? When I asked what it was, and since this is a no holds barred (well almost) blog, Sam said bikini wax. I was having morning tea at Nana and Poppa Honnor's and I had Sam on speaker phone. I'm not sure who was doing more laughing at the request, Sam or my parents. An hour later I found myself on the beauty therapy table at WITT (Western Institute of Technology) meeting Kendall for the first time, and having her see way more of me than I would ever have been comfortable with. She was very professional and passed her treatment exam so has been able to join the family in Rotorua. It was stingy in only a few spots! I think I am going to be the butt of the jokes from my family at least until Christmas.
Rory is making progress with his physical recovery. I take him walking as often as I can (at his pace with the walker) and he is working out four times a week at Next Level Fitness. He walked 3.5km down Te Henui walkway holding my arm last Sunday. His limit seems to be 4kms then he is overcome with fatigue. Cerebellar ataxia is irreversible. Even as we work on his strength and stamina it is unlikely he will stand or walk without support again. The walking, the workouts and horse riding at Riding for Disabled help make Rory more capable and reduce the risk of an accident. We have been outside this afternoon volunteering as part of Friends of the PG Nopps Reserve in Inglewood. The reserve is one of the few remaining forest remnants in our community. We worked to remove pest plants. It is mostly hand clearing and raking. There is little Rory can currently do but he enjoys being outside in the sun and the company.
This week I had a meeting with Shirley who is on the Parent Connect Group for the Taranaki branch of the Child Cancer Foundation. Shirley and I are organising the Christmas party for Taranaki families. I am Santa's helper. This morning I did the present shopping for the children with Colt acting as my advisor. I am very out of touch with what little girls like!
Rory and our family are featuring on the Ronald McDonald House Charities website as part of their Christmas fundraising campaign https://rmhc.org.nz/family/the-gardiner-family-inglewood/ We also feature as a stop on their Christmas fundraising board game https://rmhc.org.nz/christmas/ It is hard to believe we have spent over 300 nights at Ronald McDonald House. In out household it is referred to as 'the House' and has been our home away from home during really tough times.