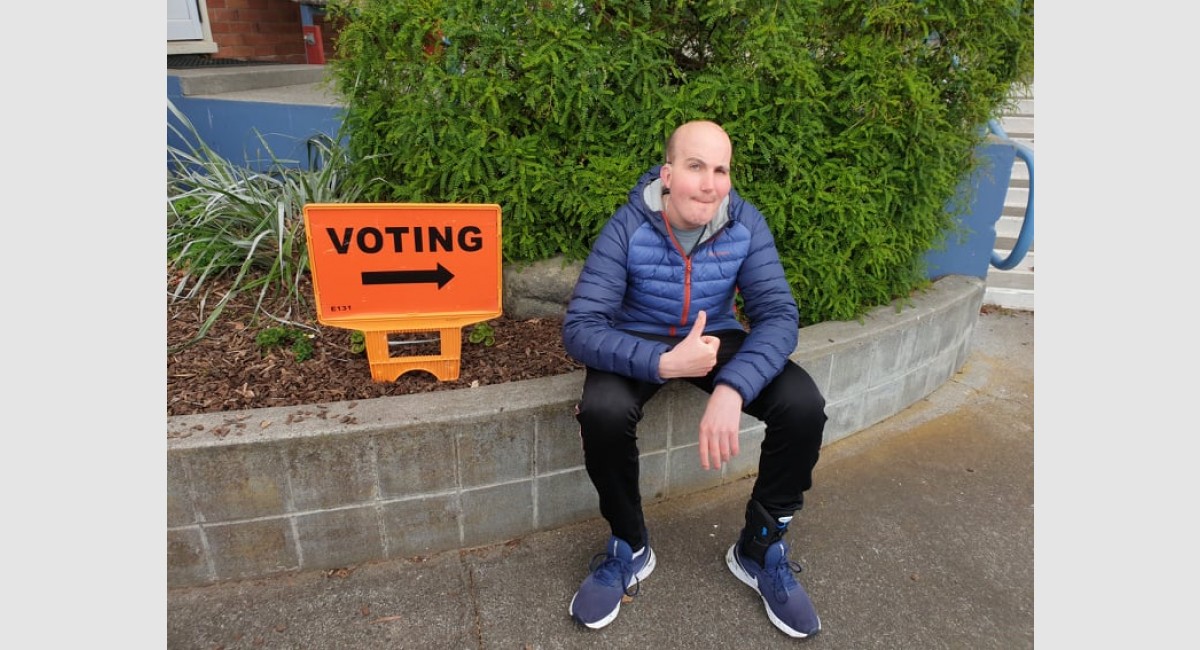 On Monday morning we placed a single round in the revolver, spun the cylinder and placed the muzzle against Rory's head. We pulled the trigger and hoped the loaded chamber did not align with the primer mechanism and the barrel. Then we waited four agonising days to see if the weapon would discharge. It didn't. On Thursday we got the news Rory's 3-month CT scan was NED (no evidence of disease). It is hard to put into words the relief we feel. Rory now has three more months of freedom. In January 2021 we will go through this all over again. On the same day I received news a revolver had discharged within the family of someone I care about. This is devastating. They now face a treatment journey to try and eradicate the cancer and prolong the life of someone they love. Cancer is a bitch.
On Monday morning Rory had the CT scan of his head, neck and chest. Nurse Jane inserted a power port for the contrast to flow through for the imaging. It made us jittery when she had to have two tries. There is always a risk the port will cease to work. I spoke to Dr Stephen on Friday afternoon. He was happy the CT and MRI showed nothing new. He wants Rory to have a CT scan every three months for at least one year post-treatment. There appears to have been a mix up at the hospital with the MRI sequence of images. The ones we need, and which are possible, for SS have still not been done. We may need to make a trip to Auckland for them. We will try and tie this in with Rory's port removal early in 2021. We discussed the calcification on Rory's brain which shows clearly in the CT scan. Dr Stephen said they have never seen a brain with anywhere near the level of calcification Rory has because of radiotherapy. I have asked for a summary of this shocking side effect so we are better informed going forward.
Every week we make sure there are enjoyable times. On Sunday morning the boys and I went for a local walk and indulged in a frozen dessert at Little Liberty Creamery www.littlelibertycreamery.com Chester has come up with new flavours including Dark Chocolate, Mylk chocolate and Ginger beer & Lime . On Sunday afternoon we had fun playing disc golf at Inglewood Golf Club with the other families from Parafed Taranaki. There were some impressive throws, including onto the road, into trees and even a few back the way we had come! Rory and Sean attended a Canteen event on Tuesday night – Ten Pin Bowling, pizza, mini putt and plenty of yakking.
I managed to squeeze in some 'me' time. I attended my first Pilates session. It was hard to remember to breathe. I went tramping with my friend Michelle up Maud Track. She is keen to spend more exploring the wild. Yesterday I went to the Child Cancer Foundation Mother-Daughters high tea at The Old Town Hall Café in Urenui. Nana Honnor and I enjoyed the delicious food while we wore our posh hats. It was lovely to catch up with the other mothers and get an update on the journey of their cancer kids. They each have an impressive story which becomes wider and brighter as they grow up.
Rory voted for the first time yesterday at Inglewood High School. It is a rite of passage for a young adult. It is a milestone worth marking as he takes one step at a time into an unknown future.
Thank you to Marie Velenski (from Cromwell), my favourite glass jewellery artist, for the forget-me-knot earrings for my birthday.