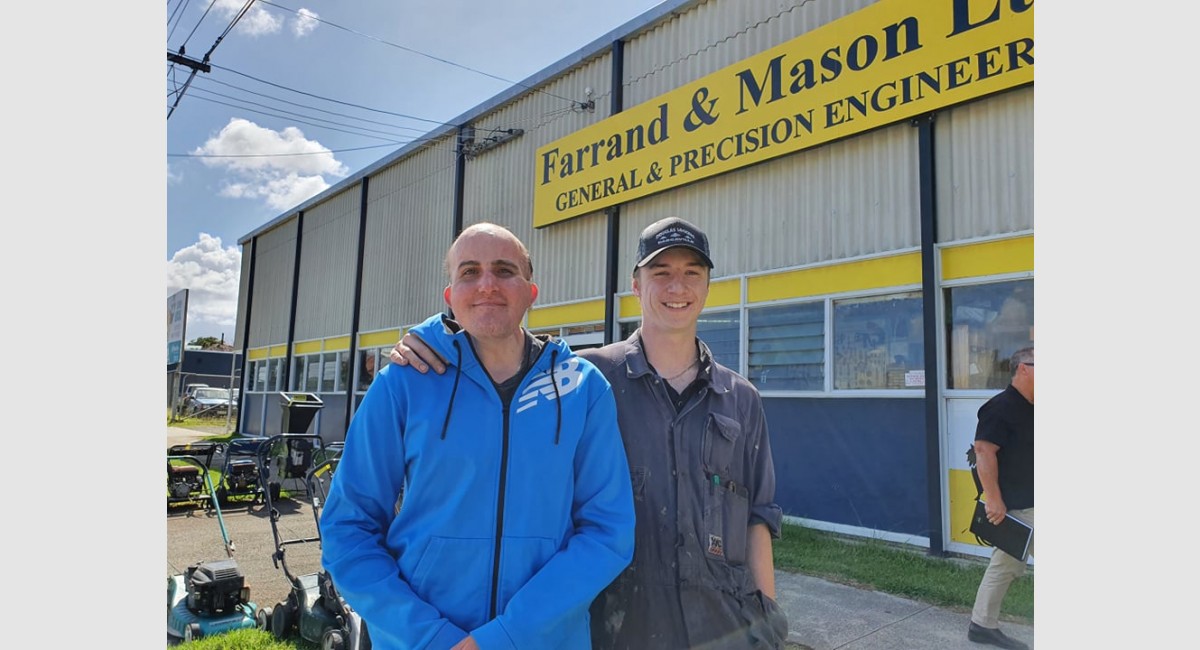 Edit your life frequently and ruthlessly. It's your masterpiece after all (Nathan W Morris).
Even though I am the queen of editing frequently and ruthlessly our lives often feel crowded with clutter. In our sphere (which includes Caitlyn) there are five jobs, four offspring, extended whanau, two schools and numerous recreational activities. The demands are multiplied because of Rory's disabilities. It is like having a toddler. Rory needs one on one support for many tasks, specialised equipment, medication and a specific routine to allow him to function to his potential. The demands and complexity can make it a challenge to swim to the surface to breathe. It is hard to create time out and truly relax. Thanks to the love and generosity of family, friends and strangers we were able to have a holiday for a week in Northland and achieve relaxation. This is why my blog is a week overdue.
The clear CT scan in early January meant Rory was on track to have the portacath removed from his chest. This was the implanted device which gave access to his veins for chemotherapy. The operation to remove the port was done at Starship as Rory also had an MRI and a clinic appointment with Dr Stephen. We drove to Auckland and stayed at Ronald McDonald House. It never gets any easier going to theatre with Rory when he is put to sleep. There was a lump in my throat and I took a lot of deep breaths as I closed the door. The operation went well and he has the port in a jar in his bedroom. The wound had internal stitches and it was glued shut on the skin surface. Rory takes a long time to come around from anaesthesia so it is always an anxious wait to go in and see him in recovery. Unfortunately we didn't get the MRI images we needed to confirm or refute whether SS (Superficial Siderosis) is contributing to his mobility problems. The shadowing from the cochlear implants is too great. The only opportunity we will have is if the cochlear implants are removed. We have to accept we have exhausted all avenues and may never know. Dr Stephen has advised Rory needs a CT scan in early April to check for reoccurrence of cancer. We are to continue with his re-immunisation and include the flu jab when it becomes available. On the whole Rory's blood test results were good, although his lymphocytes are low and will take a while to recover. We managed to squeeze in a couple of our favourite Auckland activities; the Lego store in Newmarket, climbing Maungawhau (Mt Eden) and walking the new boardwalk around the crater rim, fish and chips and a swim at Mission Bay and Colt had his first game of laser tag.
Sean, Sam and Rory were all born in Whangarei. Colt reminds us he was created in the north. Their iwi are Nga Puhi, Ngati Hau and Ngati Wai. We moved to Taranaki 11 years ago but made regular trips back to stay with Grannie and Grandad Gardiner. When they left the north in 2017 our spare time was spent travelling to wherever they settled. We had not been to Northland for four years and we all were 'homesick,' so a trip was long overdue. After leaving Auckland our first night in the north was spent in Dargaville. We stayed with good friends Trudi and Craig and their family. Trudi's son Kody was Rory's best friend when he was diagnosed with cancer in 2009. Trudi organised several fundraising events for us to help keep us afloat. It was wonderful to chat over a delicious dinner. Craig spoiled Rory with a large Lego Star Wars set which he has been doggedly building since we returned home. The following morning we had coffee at Blah Blah Blah with Rory's favourite teacher Wendy. Blahs is owned by Mark, the father of one of Sam's old best friends, so we were also able to share family news.
We drove north up the west coast stopping for a swim at Kai Iwi lakes and a walk through Waipoua kauri forest to Tane Mahuta. Following a night at Opononi we went exploring to find Koutu boulders. They are like the Moeraki boulders, concretions which form in the earth when minerals build up around a nucleus, like a cement snowball. The boys got out at Vujcich Road for a photo. This road was named after Sean's grandfather who had a farm at Whirinaki on the south side of the Hokianga Harbour. We spent the night at Pakaraka with Uncle Vaughan and Auntie Sue (Grannie Gardiner's brother). Vaughan and Sue had arranged with friends of theirs, Lance and Jackie, for us to stay at their bach at Coopers Beach for two nights free. This was too good an opportunity to turn down so we altered our plans. After a morning at the Kerikeri market we drove up. No visit to the Far North is complete without fish and chips at the Mangonui fish shop on the wharf. Our two days at Coopers beach were spent swimming and walking in Taumarurumaru Reserve. On the Karikari peninsula we climbed Mt Puheke, snorkelled at Matai Bay and drove down Tokerau beach. It was awesome. The next leg of our journey took us south to Opua. We caught the vehicle ferry across to Okiato (near Russell) and drove down along the coast to Ohawini to stay with Auntie Lale and Uncle Bill (Grandad Gardiner's sister). We had intended to stay one night and then travel on to Whangarei but the case of Covid19 in the community meant we could no longer visit to protect Rory. After two lovely days at Ohawini I realised we had relaxed. The weather on our holiday was hot and sunny so we could put on togs in the morning and go in and out of the sea all day. At Ohawini Colt swam out to the pontoon with Sean and I. Kids were hanging off it like monkeys in a tree. We walked along the coast to Motukowhai where Grandad Gardiner grew up and collected shells for a mobile. When it was time to go home we were sad to leave Northland, its wonderful people, environment and climate. It was a long drive back to Inglewood (10 hours) as we stopped to visit Sean's Great Uncle Hami who is 93 years old. He is still going strong, sprightly and sharp. He is a tohunga, many in Sean's whanau are healers. We sat in the pyramid he has built in his backyard and listened to him talk. There is so much we don't know or understand.
We have been home for a few days. Sean is back at work and I have been putting our lives in order so the boys can return to school and hopefully I can return to work. Rory has had an assessment with the adult mental health team at the hospital to determine the kind of support he needs going forward. His return to high school as a Year 13 is currently untidy as his hours of attendance, teacher aid support and timetable have not been finalised. It will likely take a month to work out and bed in. As always everything Rory remains a work in progress.
Our love and thank you to; Trudi and Craig, Wendy, Uncle Vaughan and Auntie Sue, Lance and Jackie, Auntie Lale and Uncle Bill and Sam and Caitlyn for holding down the fort.