Te Awhinatia-Terrill Cup and Covid19 changes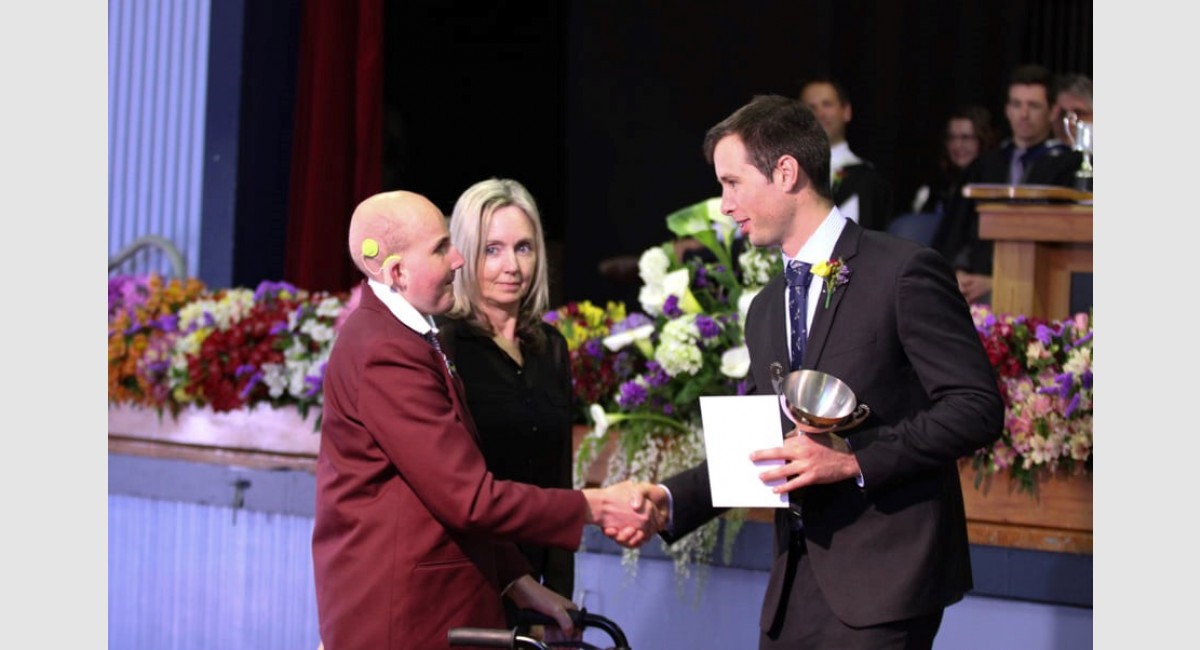 There have been several special moments of pride and joy with the boys this week. On Wednesday at the Inglewood High School Senior Prizegiving Rory was the first recipient of the Te Awhinatia Terrill Cup. It is a new award to recognise excellent effort and achievement from a Learning Centre student. Unfortunately we weren't able to be there due to Covid19 restrictions but we were able to watch the ceremony on YouTube. Rory was also awarded a certificate for diligence in the Home room and Te Kura Correspondence English and Maths. Earlier in the week he brought home a medal and certificate from his participation at the Halberg Games as a member of the Taranaki team. This earned him a representative medal for his Inglewood High School blazer. Colt brought home a certificate to show he made the 100s club at Inglewood Primary School.
Rory's four-monthly CT scan was brought forward a week to Tuesday morning. Sean and I have been very anxious as the skin condition on his hand (Granuloma annulare) on rare occasions can be an indicator of undiagnosed cancer or reoccurrence. We were hugely relieved to hear this scan result was NED (clear of cancer).
On Thursday we said ka kite to Support Carer Rob who is a VIP in Rory's life. The Covid19 Public Health Response (Vaccinations) Order makes it mandatory for those working in the disability sector to have their first vaccination by 15th November. Rob has made a personal choice not to vaccinate therefore he can no longer continue as a companion for Rory. We delayed this day for as long as we could but we have to do everything we can to protect Rory. His body has been subject to multiple surgeries, high dose radiotherapy and 10 cycles of chemo over the last 12 years. Even though he is double vaccinated he is still at risk of catching Covid19 with serious consequences. An unvaccinated person is 20 times more likely to pass on the virus. Rob is Rory's buddy, mentor and partner in crime. His departure will leave a big hole in Rory's life and he will be missed by us all. Thursday was a double whammy Covid19 day as in the evening we heard six positive cases had been detected in Stratford. The Taranaki Regional Council office is in Stratford and Sean and I have been working there over the last fortnight and visited a few places in the community. Like the rest of Taranaki we are playing the watch and wait game. Unfortunately Rory has developed a cold so Sean took him for a Covid swab this morning.