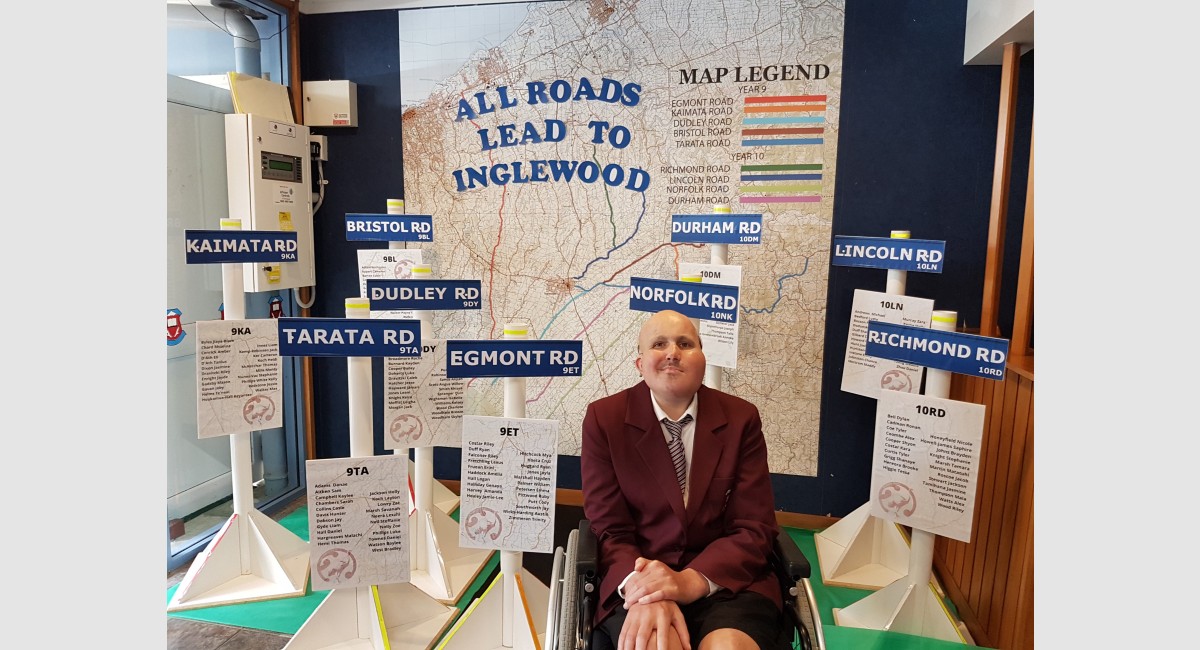 Rory put on the senior formal uniform for Inglewood High School yesterday morning and I took him to the Powhiri which heralds the start of the school year. Rory sat quietly at the back of the hall in his wheelchair providing me with commentary every now and again. Many of the staff came over to welcome him back. This morning he attended school on his own in Te Awhinatia (the Learning Centre) with the support of a Teacher Aide. It was great to see him back among the other students. A tiny amount of normality goes a long way toward sustaining us while we are away from home. Rory said the best part about being back was "seeing everyone".
Sean and I have been on eggs shells waiting for the results of the specialist meeting of the Oncologists at Starship this morning. We know the standard MAP chemotherapy regime for osteosarcoma was only 50% effective for Rory, a lot less than the 90% target. There is a second line chemotherapy regime which involves Ifosfamide and Etoposide. It is used when osteosarcoma reoccurs. Unfortunately there is not sound data on its effectiveness. Some patients who receive the second line regime survive to become NED (no evidence of disease) and some do not. There was not a clear cut and obvious choice as to what regime to follow. Dr Stephen called this afternoon. They have decided to continue with the MAP chemotherapy regime. Rory has tolerated it reasonably well and there has not been significant toxicity. The Oncologists do not want to switch to the second line regime which could be less effective. We have no choice but to trust their judgement. With this decision we can now take another step. I will get on with managing our lives. It is a lot of work when you live day by day. There is almost continuous planning of who goes where and when and organising the accompanying infrastructure i.e. work, school, travel, accommodation, supplies.
I am following a couple of strong leads re the Hippocampe All Terrain Chair. I am very excited about the possibility we may have secured enough funding to be able to purchase the chair in early March. I have my fingers crossed all the balls will land in the right place next week.
Thank you to Janeen for the voucher, Shelley for the fresh produce and treats, the Mortenson whanau for the voucher and treats and the anonymous person who sent Rory a Lego superheroes set. We are as always blown away by the generosity of people who wish to support Rory and our family.