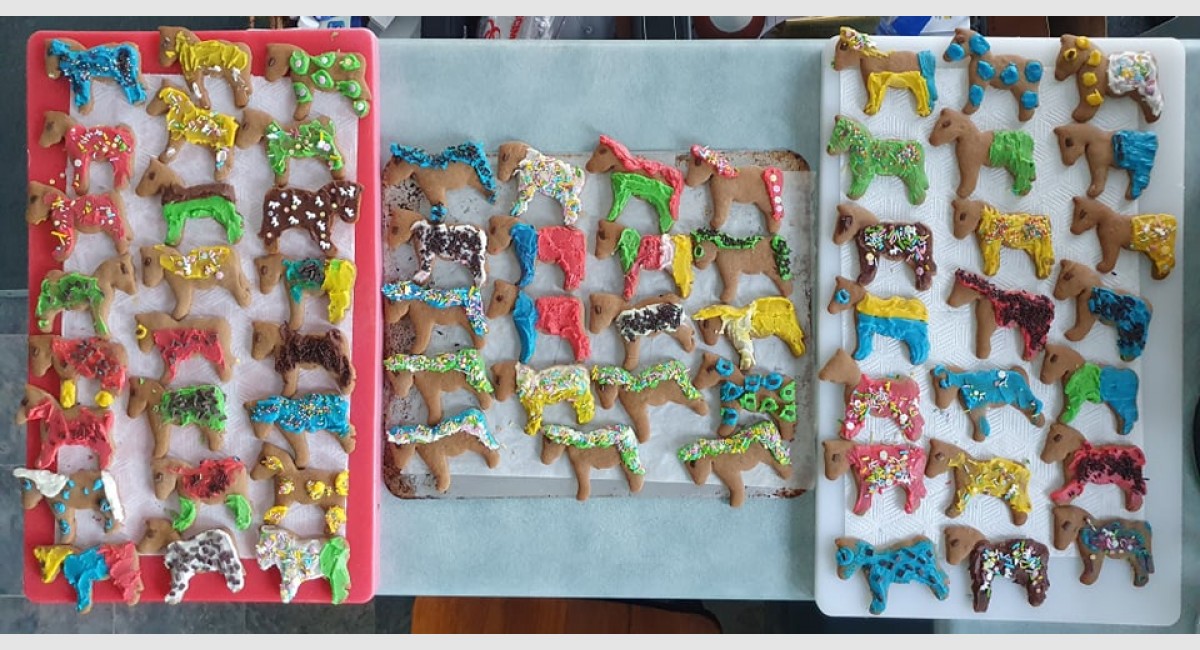 Last night we received some exciting news from Jen, Chair of South Taranaki Forest and Bird. "When 10 kiwi were released in the Totara Reserve in June, the Hulk was first to catch himself a girl. We monitored the kiwi the day after release and during the night Hulk had marched straight over the main track from Line 6 and found Rex in the Pines on Line 2! Rex was named after my Dad but turned out to be a girl - go figure that one out! They have been together since. A couple of weeks ago Rex laid an egg and the Hulk is sitting on it! Now we wait ..." Once Rory is more mobile we look forward to visiting the reserve and being part of the effort to protect the Hulk.
Rory is still in the wheelchair and it is bad for him physically and mentally. His muscles have become weak again and he has reduced fine and gross motor control. He spends a lot of time sitting, with time on his hands. He is bored. He begins to believe he is incapable. He lets others do things for him unnecessarily. I am very glad he has an appointment with the Orthopaedic surgeon late this afternoon to discuss his knee and ankle. Rory spent Wednesday with Natasha. She took him to the gym for the first time for his workout with Dane. I am currently looking into options for Rory and Natasha to volunteer together for a couple of hours on a Wednesday morning. Volunteering will give Rory a purpose in the community. He can make a valuable contribution to an organisation. It will also help him develop skills, work experience and confidence.
I have had another session with the Psychologist. I have always been a busy person, hence "Leigh Bee". However, the speed at which I operate has accelerated in recent years. I am now wired. The definition of this is "your body is creating and responding to a constant flow of stress hormones such that you're always in active mode and feel "ready to go." You may be periodically overwhelmed by fatigue". During the day I am incapable of doing nothing. Interesting questions include: Can I do nothing? What happens if I do nothing? Will I have to confront all the things I have not faced? Will I fall apart? A wise friend of mine said to me "It will need a concentrated effort to give yourself permission to not be ok for valid reasons which are not your fault. Compassion for yourself is hard work but worth it". In an attempt to live in a more sustainable way I have decided it is time to try and calm my body and mind at least part of the time. It is harder to do than it sounds, change the way you are, but I refuse to be one of those people who as they age become resistant to learning new things and change. The Psychologist suggested yoga. The closest we have to yoga in Inglewood is Pilates for Living. I have enrolled in a beginner class starting in early October.
It was a fine Taranaki day on Saturday and mediocre weather on Sunday. In the past we would have taken the boys into the wild on at least one of these days with tweaking based on their capabilities. This is not an option anymore. There are a very limited number of places we can take Rory even with the Hippocampe and it is incredibly hard to find a carer/companion for Rory for a whole day in the weekend. Our regular options are don't go or separate and go alone. Sean and I are most ourselves in the outdoors and most of our time outdoors has been enjoyed as a family. How do we continue to live as we have always lived? Currently we feel impotent. It is a work in progress. In Taranaki's turbulent spring weather we are doing more urban walking. Our community is alive with colour, sweet smells and the calling of Tui as Spring reveals itself.
Yesterday morning I attended a youth session for Parafed Taranaki, facilitated by Advisor Tracy. I was impressed by the feedback the teenagers provided on what sport, fitness and play activities they would like to try in future. They aren't satisfied by traditional sports, they are brave and want to try the unusual, challenging and thrill seeking; small bore rifle shooting, horse trekking, blow carting, gymnastics and archery. They are currently involved with wheelchair basketball, cross fit, jiu jitsu and turbo touch. What shouldn't have come as a surprise was their desire to do this with their friends, Parafed peers and experienced members of the community rather than their families. They desire freedom and independence. Yesterday afternoon our kitchen resembled a bomb site as we went into production mode to bake and decorate gingerbread horses to raise funds for Riding for the Disabled. A totally of 64 horses are now being sold by our family for $2 each. Only a few didn't survive production and were consumed by the workers as it seemed a shame to waste them.