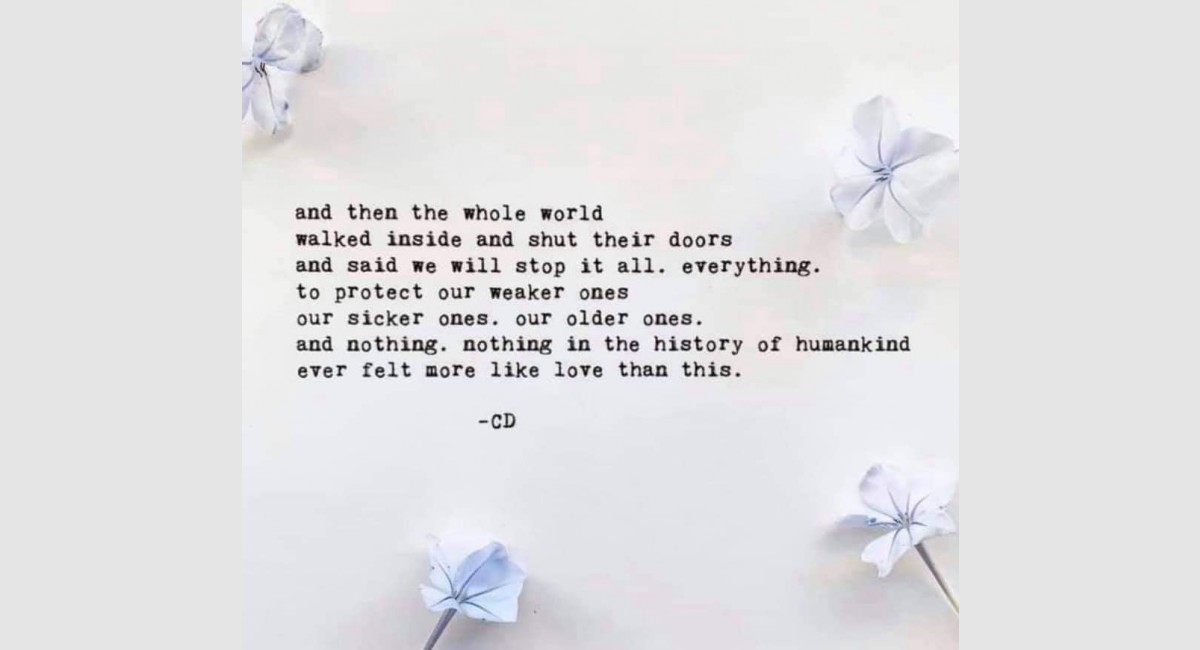 It is an uncertain time … for everyone. For those who are vulnerable and already fighting battles to stay alive and whole it feels like the ground is moving. We are unsure what pathway immediately ahead is in Rory's best interests. Each pathway has potentially serious consequences. Do we hunker down at home for four weeks to minimise exposure to Covid 19 or do we return to Auckland to continue with chemotherapy? If we stay at home we greatly reduce the risk Rory could catch Covid19. There are currently 62 cases in Auckland, including community spread. This number is only going to increase. In Auckland we will be exposed to new sets of people; at Auckland hospital, Starship, RM House (or wherever we stay) and in the community when we get supplies. If Rory does catch Covid19 he is likely to develop serious complications and could die. At the back of our minds is the question of whether he would be treated in ICU if the health system came under pressure because he has been diagnosed with cancer twice. However, delaying chemotherapy could also cost Rory his life. It is likely osteosarcoma cells remain in Rory's system post-surgery and the best chance we have of killing them is to complete the MAP chemotherapy protocol in a timely manner. Sean and I are speaking with Dr Stephen and Dr Kath to work through the difficult decision of which path to take.
There is also uncertainty this morning around Rory's condition. He had bad back pain for a large part of yesterday and was in pain this morning when he woke. The pain is centred on the spine just above his bottom. At its worst it was pain scale 7. Rory is rarely in pain so when he is it should not be ignored. My first thoughts were constipation, early stage Addisonian crisis (can manifest itself as back pain) or a tumor. We are currently at the Children's Ward (2B). Rory's blood counts this morning were better. He is still neutropenic but his neutrophils have increased. His haemoglobin has held. His platelets are only 36 but should recover from here. His sodium and potassium (indicators of crisis) are normal. Dr Yvonne has been in and they are organising to image his spine today. Another tumor would be devastating and a game changer for Rory. We are keeping our fingers crossed it is nothing serious.
Last night we said good-bye to Sam and Caitlyn for an unknown number of weeks. They have decided to stay within the bubble of Caitlyn's family. They couldn't continue to move between the two households as it was increasing the risk Rory could be exposed to Covid19. There is also a lot of uncertainty around our plans and Rory's condition. It was a sad time as they will be isolated from us. They will miss Rory's birthday on Friday and we will miss Caitlyn's 21st in early April. We have exchanged love and presents in advance.
We have been taking Rory out for walks around the streets of Inglewood in the Hippocampe to get some fresh air and sunshine. Our favourite time is early morning as there is no one around and it is cool. It is a good work out pushing the chair so the coolness is nice. On Monday we picked up a new wheelchair from Amanda at the Hospital. It is a lot smoother ride and will help get Rory around town and indoors.
Thank you very much to; Uncle Matt and Auntie Vanessa for the sausages and mince for the freezer (the boys favourite), Be Natural Soap (Ian and Sarah) for the lovely soap, Matt for the avocados and the staff at Inglewood High for the vouchers which arrived at our gate.