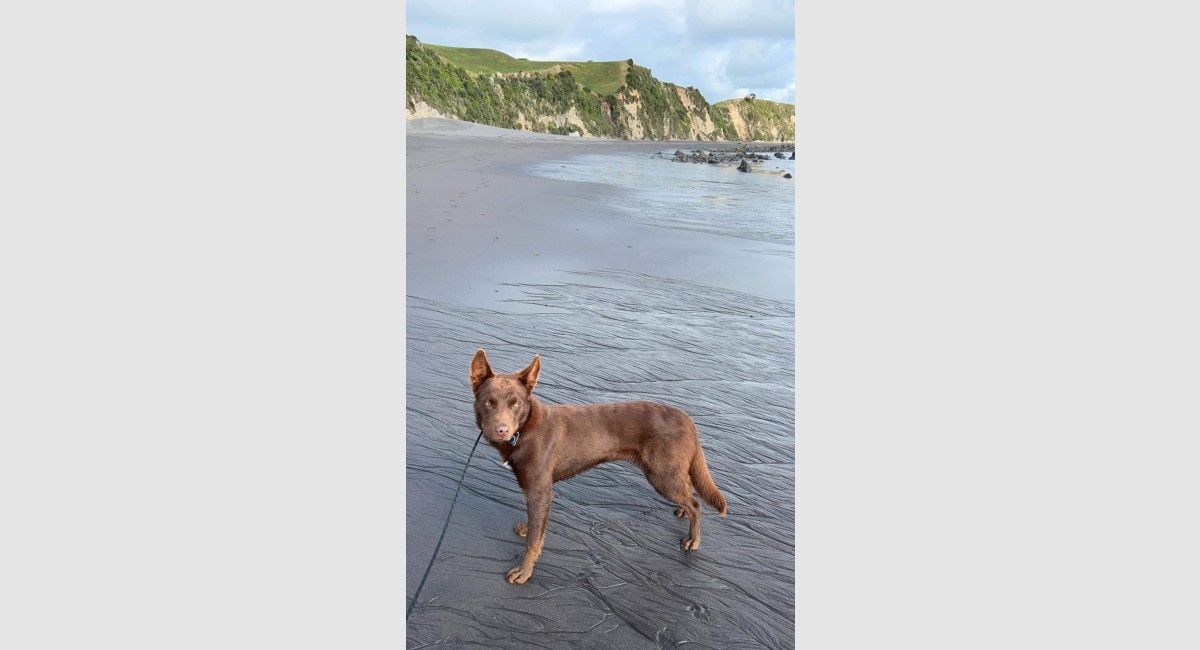 'When a dog digs you, the hole in your heart is filled forever' Angie Weiland-Crosby
Sean and I grew up with Footrot Flats the comic strip written by Murray Ball. We looked forward to reading about the life and adventures of Dog, Horse, Wal, Cooch and all the other characters. We would read the cartoon in the newspaper and buy or borrow the books. Rory also enjoys Footrot Flats and has spent hours reading, and re-reading, the books in his collection. The books amuse us because they are funny and because the world is seen from the eyes of a dog. Sean and I both had dogs when we met, hunting dog Gin and pet Boxer Tessa. They were our fur babies. The boys grew up with them and we were very upset when they died. We currently have fox terrier cross Fern who is almost 11. It was a given the boys would inherit our love of dogs. This year Sam and Caitlyn bought red kelpie Ryder. Yesterday he was full of inquisitive puppy energy discovering things for the first time as he ran, and we walked, the 9km from Back Beach to Oakura. A companion dog for Rory is still in the back of our minds. It would help fill the hole in his life created by the absence of a partner or close friends. However, it would not be fair or practical to do this until Fern has passed away. We have started looking into breeds. It would need to be a small strong breed with short-hair like a French bulldog or beagle.
This week Rory had a kidney ultrasound and gave a urine sample. Prior to the scan he had to drink a lot of fluid and hold onto a full bladder which was painful for him. On Wednesday his WITT class make a trip to Stratford to meet the Hawera Skills for Living class. The students had lunch together and visited the library, art gallery and local walkway. Tash tells us she can see tentative signs of friendships developing which is great. On Friday Sean and Rory had their flu vaccinations. Last night we went out to dinner with Sam, Caitlyn and her family to celebrate the completion of Caitlyn's final exam to be a Chartered Accountant. She has put in a lot of hard work. Unfortunately Caitlyn tested positive for Covid19 this morning so is now in isolation. We will be watching out for symptoms in our household.